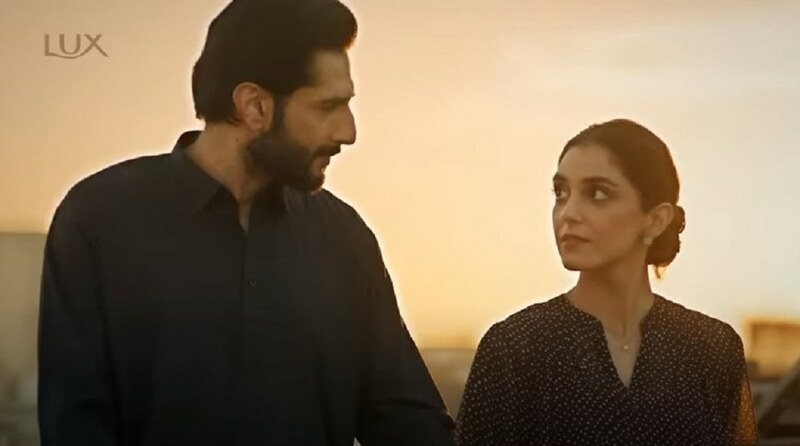 Yunhi, the popular Pakistani drama series airing on HUM Tv has taken the television landscape by storm, captivating...

Yunhi, the popular Pakistani drama series airing on HUM Tv has taken the television landscape by storm, captivating fans with its timeless tale of love, cultural dynamics, and a mesmerizing romance. With the remarkable performances of Maya Ali and Bilal Ashraf as the lead duo Kim and Dawood, the show has garnered immense adoration and has become a sensation among viewers nationwide. The drama is produced by Momina Duraid, directed by the maestro, Ehteshamuddin and penned down by the woman with a golden pen, Sarwat Nazir.
The drama is quickly wrapping up after Kim and Dawood confessed their love for each other, however another major life decision needs to be taken by Kim now that she is aware of Dawood's choice to not migrate to America with her. Will she stay back and live her life here or will she move to America leaving Dawood behind?
Drama Yunhi has had the most relatable content to date, the saas bahu saga, jealous sisters or friends after the same man, none of it has been shown in this coming of age story. The plot revolves around Kim adjusting to life in Pakistan, learning about the culture, the customs and raising her voice against the common injustices that people face in our society. The turn-around she has brought to Dawood's household is remarkable, changing the thought process of not one but all the family members and bringing about a revolution from the eldest member aka dadajaan to the youngest Suraiya.
While audiences believed Kim's character was unrealistic, it has turned out to be the most sensible character ever to be played on national television. If only everyone watching the show would get inspired by Kim the same way Dawood and his family have.
Important Messages Conveyed through Yunhi
The latest episode sees Dawood talking about staying back in Pakistan to put a stop to reduce the brain-drain. This has to be one of the most relatable moments in any drama serial. With the ongoing economical situation of Pakistan, what Dawood said was highly relatable to viewers who may be experiencing people moving out of the country, as educated people continue to leave, Pakistan faces a major loss of intellectual citizens. Dawood's choice to stay in his country and serve the people was highly commendable and tugged at our heart strings.
Iqbal and Zulfi Get Engaged!
Kim miraculously pulled this off too! Iqbal and Zulfi are finally engaged and there is nothing that comes close to such a joyous moment, we're glad the showmakers have decided to show all kinds of marriages, from Kim and Dawood too Iqbal and Zulfi who are long lost lovers finally being united after what eons. It is great to see their heartwarming union and we're anxiously waiting to see how the story will unfold next!
Will Kim remain in Pakistan with Dawood or will she move to back to America hoping for Dawood to join her? Let's wait and watch how the story unfolds further.