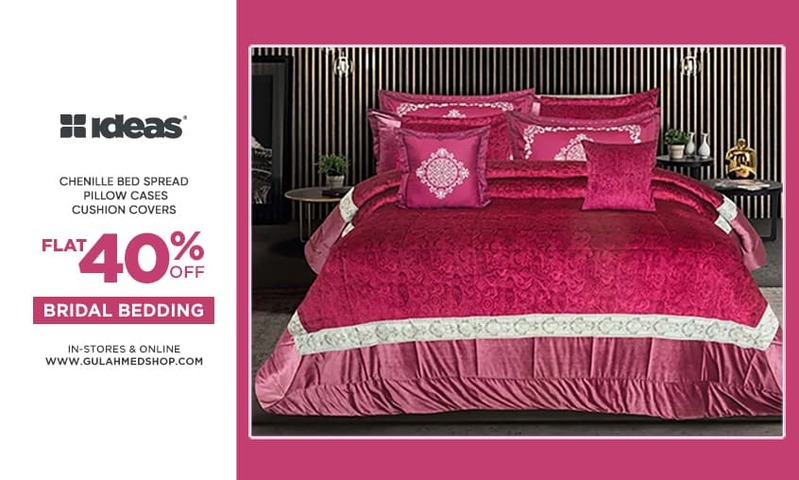 In come winters and weddings are right round the corner! We wish all the new-weds (and old homers) all the best in...

In come winters and weddings are right round the corner! We wish all the new-weds (and old homers) all the best in life for now and forever!
Every new couple wants to have the best collection of bedding and home accessories to start their dream life in style. These articles we are sharing below are perfect for gifts as well as to add more life and colour along with comfort in your home.
Ideas gives you this opportunity to dive into the realm of luxury with the Ideas unique Bridal Bedding Collection and Home Accessories, this is where luxury meets affordability as Ideas has offered amazing discounts which we are discussing below for your ease:
FLAT 40% OFF on the Complete Bridal Bedding Set.
This collection transcends the ordinary, inviting you to indulge in premium bedding options that exude elegance and comfort that to at an amazing discounted price.
Ideas presents a palette of rich, regal colours intertwined with a variety of fabric choices and textures which beckons a sense of sophistication. An absolute must have for each new couple to start their life together at the right foot.
These bridal bed sheets and bridal bed set are available in hues of royal crimson, serene ivory as well as majestic navy along with different shades of colours and flaunts both traditional and contemporary designs to suit your aesthetic needs.
FLAT 50% OFF on the Embroidered Towel Set.
Ideas Great Winter Sale is not just about bedding; it extends to home essentials and lavish bath accessories like the embroidered towel sets. You will experience comfort and elegance in every thread.
Crafted with exquisite embroidery, these towels make them ideal to be paired up with all the wedding preparations. The will be used in years to come with fond memories of the big day!
Do not miss this chance to upgrade your bathing experience today at half the price, a deal too good to miss! We are sharing our favourites below: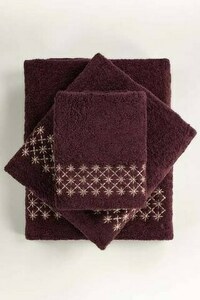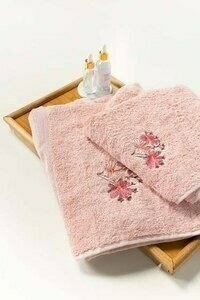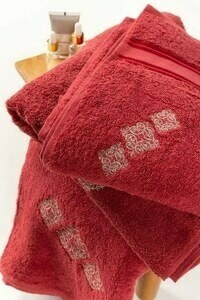 FLAT 40% OFF on the Embroidered Bath Robe and Slipper Set.
You can elevate your relaxation routine using the embroidered bath robe and slippers available at Ideas at flat 40% off. The luxurious, soft fabric is crafted for supreme coziness, the set combines functionality with elegance, perfect for unwinding at home.
You should not miss out on this chance to bring unparalleled comfort to your doorstep at such an incredible price. We are sharing our favourites with you below so that you can choose the best for yourself: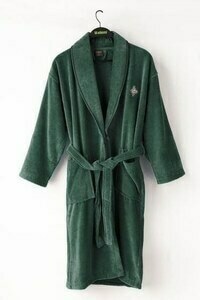 FLAT 50% OFF on the Embroidered Cushions.
Cushions are a must have to give your room a unique sense of comfort in style. Cushions by Ideas compliment your room decor and blend in well with the bed sheets and bedding set variety available at Ideas.
Take a look at the cushions below to choose what meets your needs the best: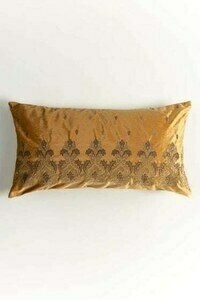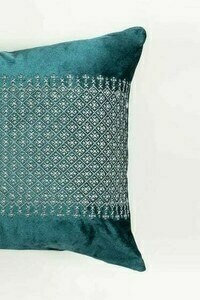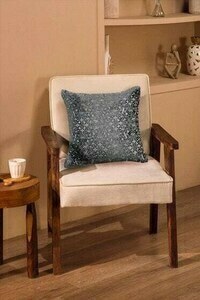 We are sure you are ready to buy the finest bridal bed sheets and bridal bed sets and home accessories from Ideas Winter Sale this year. It becomes effortless with the nominal flat shipping rate of PKR 99 across Pakistan to order them online. They also offer a 30 day worry free exchange policy which ensures that your satisfaction remains the priority.