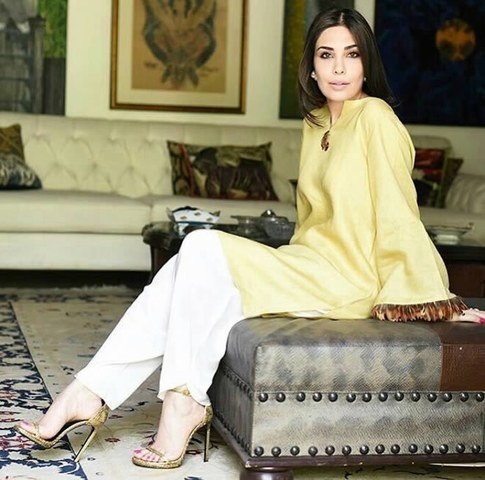 Designer Maheen Ghani, wife of Shahbaz Taseer has filed for divorce from husband and replaced the 'T' (signifying 'Taseer') from her brand MGT with 'Trends'. The couple has parted ways after nine years of marriage.
The brand now stands for MGT: Maheen Ghani Trends! The fashion brand MGT initially stood for Maheen Ghani Taseer, but now the brand's social media pages bear the name Maheen Ghani Trends. MGT was launched in 2015. According to MGT's Manager:
Since the divorce has been finalized we have changed the label name to Maheen Ghani Trends. The name was changed two months ago.
He also mentioned that the change in the brand name has undergone a legal procedure, so it's official, MGT is now short for Maheen Ghani Trends.
In a series of heartfelt tweets shared by Maheen on Monday, she announced their separation and shared her experiences in the past decade.
As evident from the tweets, she seems like an iron-lady who endured so much, at such a tender age. At one point she embraced the feeling of becoming a mother, while on the other hand, she revealed how difficult it was to keep this marriage together, which ended in a divorce.
The marriage has been nothing less than a bumpy roller-coaster ride for the couple. In 2011, Shahbaz was kidnapped by the Taliban in Lahore and escorted to Afghanistan where he was kept hostage for more than four years, away from his family. This was probably the most difficult time in Maheen's life, but she came out of it, with much grace and composure.
Ghani counted the days and patiently waited for his return. But, sadly 5 years of waiting could not save a sinking ship either. That's just life. Shahbaz Taseer has yet to give his statement on this.