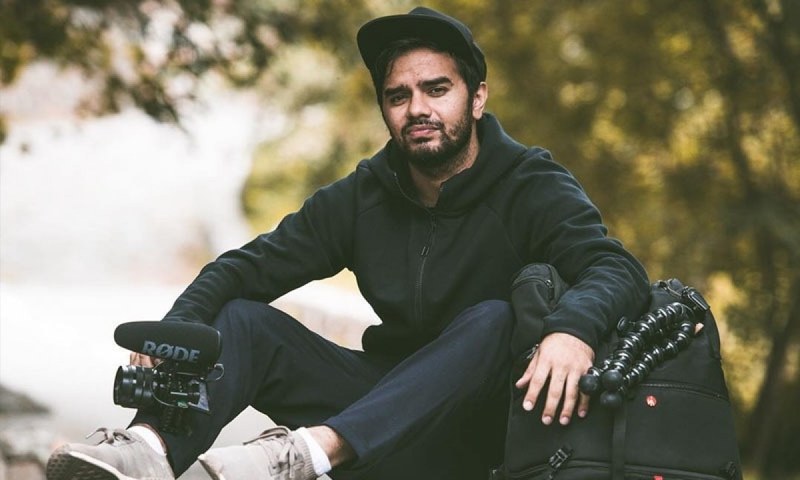 The man who started the trend of 'vlogging' in Pakistan, has finally called it quits. Irfan Junejo, the inspiration of many and one of Pakistan's best vloggers posted a YouTube video on his channel titled 'I Quit'.
Junejo is one of the first ones to introduce the Pakistani audience to the concept of vlogging and YouTube in general. A lot of the young and aspiring YouTubers look up to their Guru, Irfan Junejo for the kind of engaging content that he has been producing for us all. However, the latest, 6-minute long video of the famous YouTuber has left the fans worried.
He begins the video explaining how he had initially loved vlogging and the journey has made him into the person that he is today, loved by so many within Pakistan and beyond. He also revealed that his vlogging career has enabled him to live so many of his dreams, which is great, but it has somehow led him to a life of insecurities.
Please, note that he won't be deleting his channel nor will he stop posting videos, however, he has decided to film on his own terms and time. Junejo points out that one of the world's best feeling he experienced was when people would call him an "inspiration".
But, it's his vlogging career that introduced him to anxiety and self-esteem issues that he has been dealing with, in his own way. He is not as confident, and sometimes "too scared" to say things he actually means, because of several reasons.
The fans were quick to respond to this video, pouring in love and support for the YouTuber. Acclaimed actor and everyone's favorite Bhola also felt the need to send a few kind words to encourage Junejo. He wrote:
Nahi brother yeahi to nahi karna. I understand anxiety bari khatarnaak cheez hai par Allah bara meharbaan hai aik aur koshish karo asaani say yahan tak nahi pohanchay ho. Hum loogoon k pass to phir platform hai tv ap loog to inspiration hoo baghair kisi tv channel k apnay naam banaein hein ap nai meray kahnay par aik dafa lar k daikhoo aur yakeen ko Allah ki bargah mein rakh aooo you will Inshallah