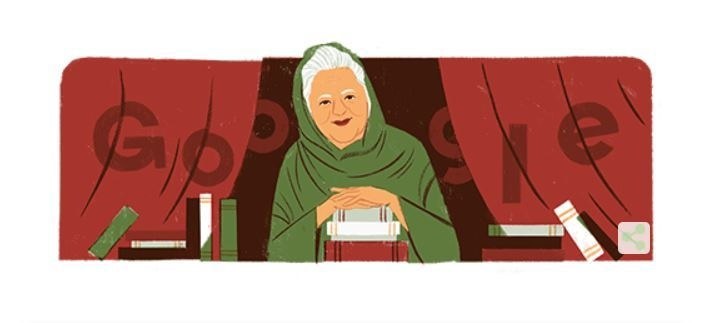 Google has marked the renowned writer Bano Qudsia's 92nd birthday with a lovely 'Google Doodle' tribute!
Born on November 28, 1928-2017, playwright, novelist and adeeba, also known as 'Bano Aapa', is being celebrated throughout the country today for her contribution to the arts and intellectual community in Pakistan. Today marks the late author's 92nd birthday, allowing us to recognise and acknowledge her achievements, over her remarkable 60 year career!
With famous stories such as 'Raja Gidh', 'Ek Din', 'Aadhi Baat' and 'Haasal Ghat', to name a few of her famous 25 novels, Bano Qudsia is regarded as one of the most significant Urdu writers of her time, including contemporary times, having left a lasting impact with her skillful use of language to spread messages of hope.
Becoming the figurehead for setting the narrative with her Urdu plays and concepts for television, Bano Aapa also founded her very own magazine, 'Dastango', with her work and contribution to the field earning her a Sitara-e-Imtiaz and Hilal-e-Imitiaz stemming across her six decade long career.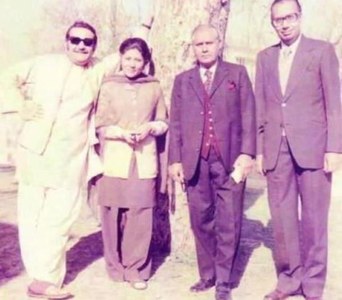 After meeting legendary playwright Ashfaq Ahmed while studying their masters in Urdu, Bano Qudsia's marriage to the literary maestro is still remembered today for their loving and 'inseparable' bond, which lives on through their work and writing.
The Google Doodle stating, 'Happy birthday, Bano Qudsia! Your contributions to Pakistani literature and entertainment will continue to resonate for generations to come!', honoured Bano Aapa, ensuring her legacy will be remembered and appreciated for years to come.