A soulful ballad for body positivity

For some weeks now, we have been following the popular TV show, Oye Motti on Express Entertainment.
The show tells the stories of a cross section of plus sized Pakistani women. It deals with the trials and tribulations of being 'motti' but also the eventual triumph of these women over archaic social norms. While the show has created some ripples on social media, we are yet to talk about it's soundtrack.
Sung by Farah Essa, the song is structured like a ballad. Although the song sounds a bit 'sad', the lyrics are empowering. Farah's brings her signature soulful style to the song. It is a moving number that is bound to make you have a second listen.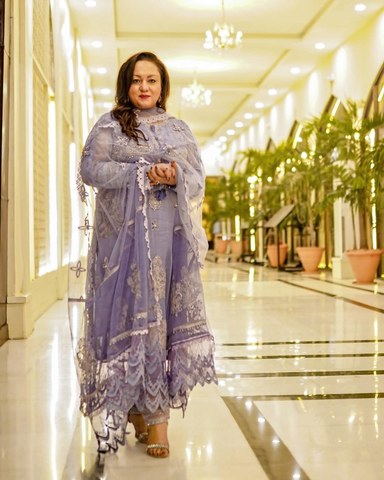 Farah Essa, herself a vocal advocate of body positivity is the perfect choice of singer for this number. Speaking to Team HIP, she asserted the fact that 'a woman should not be known for her shape or size but the strength of character she holds in life.' Farah's own belief in body positivity is what brings a kind of honesty to the number.
We are personally thrilled by all that Farah Essa and the show Oye Motti represent - a concerted effort towards body positivity in mainstream media.