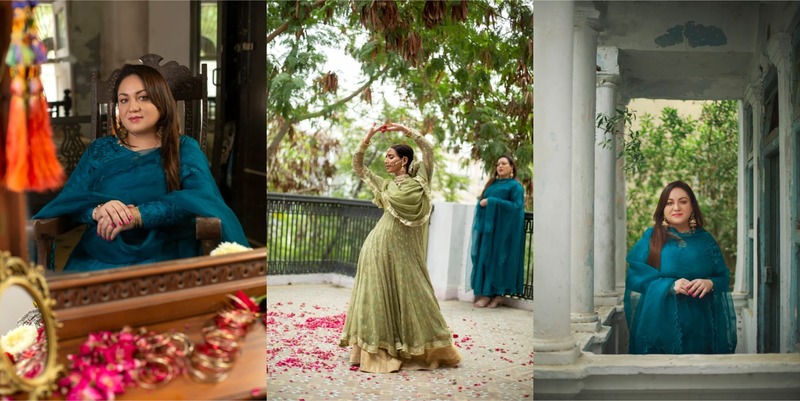 The songstress sticks to her signature sound for a classic melody that will grow on you.

Farah Essa is slowly but surely making a mark with her music. The classically trained singer, who also happens to be a doctor, remains true to her sound with each release. While her strength seems to be soulful, Sufi-style numbers, Farah has the potential to be the signature voice of drama soundtracks.
Her latest release Ni Ranjha is not a drama soundtrack but it certainly sounds like one. Arranged as a classic South Asian ballad and reminiscent of a more fast-paced ghazal, there is a feminine charm to the song. Farah Essa songs of an elusive 'Ranjha' with an elegance of an era gone by. However, there is a certain youthfulness to the song. That could possibly be attributed to the arrangement by Sameer Ahmed Bakhtiari and Farrukh Sheikh, as well the fresh hued video amazingly directed by Zayn Sarbazzy.
The music video is a panorama of colors and visuals. The setting will transport you to a stately South Asian home in the monsoon season. Featuring Khatak dancer, Erum Bashir, the performance adds another layer of storytelling to the song.
Does the song need a second listen? It is certainly one of those melodies that will grow on you, the more you listen to it. Farah Essa's music has an easy, breezy quality to it that is bound to become a regular feature on your late evening drives.