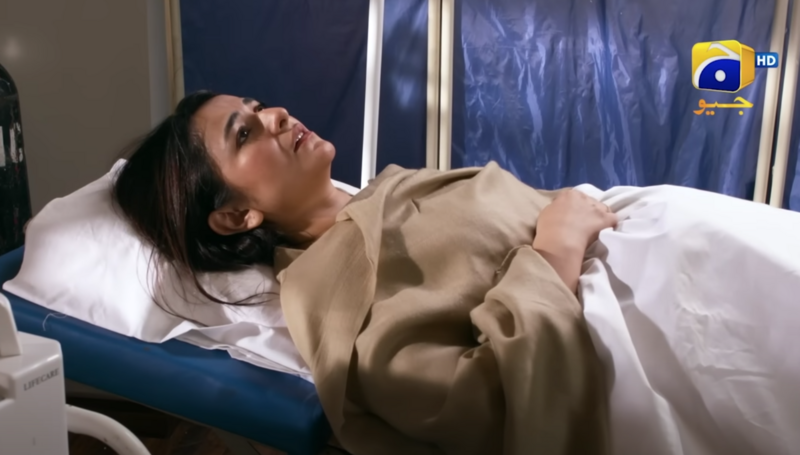 Is a Meerub and Murtasim Reunion on the cards?

Geo Entertainment's Tere Bin became the sensational show of the year since after viewers were hooked to Meerub and Murtasim's unconventional love story. The relationship that began with a million conflicts was watched by millions across the globe, with every episode crossing a million views and more on YouTube and raking in the highest TRP's seen in history!
It would be safe to say that the viewers were heavily invested in this love saga, however, the sudden plot twist after episode 47 has certainly left viewers baffled, and the question on every viewers' mind is, has the super-hit show gradually lost its charm?
Starring Yumna Zaidi and Wahaj Ali in lead roles, Tere Bin is supported by an emsemble cast that includes Bushra Ansari as Maa Begum, Sabeena Farooqui as Haya, Hira Soomro as Maryam, Agha Mustafa as Malik Zubair and Haris Waheed as Naurez amongst others. The drama is written by Nooran Makhdoom and directed by Siraj Ul Haq.
The Search for Meerub is Fizzling Out!
This week as viewers' waited with baited breaths on Murtasim and Meerub's reunion after what seems like eeons, sadly the audiences were left hanging once again. As the search for Meerub fizzles out, it looks like Murtasim is getting back towards life once again taking back his responsibilities. He is still looking for Meerub and believes since she left on her own, she would return by herself too.
As we watched the episode on Wednesday we hoped that Murtasim would finally discover Meerub at Rickshaw driver Farooq's home, however Farooq diverted his attention with the story of his fake wife and unborn child.
Back to the haweli, Maa Begum and Haya do not leave any stone unturned in turning Murtasim against Meerub and call her a 'bewafa' - someone who committed adultery and brought utter disgrace to their reputation. This is where we as audiences expected Murtasim to lash out and create a huge ruckus (Case in point - Hamza of Mere Humsafar), however, Khan did not utter a single word. We're confused as to what the writer wants us to think about Murtasim Khan, is he the same Khan who stood by Meerub against the entire household, or has Murtasim changed for the worst?
Meerub's Good News Gives Audiences a Ray of Hope
With every separation track in a Pakistani drama, the heroine falls pregnant and there is hope that the two will reconcile due to the child, we're hoping this is the case and Meerub returns back home soon to Murtasim and the three of them live happily ever after.
The drama now takes a leap forward to a 7 months pregnant Meerub who now is in severe pain and needs an emergency C section for delivery of her premature baby. Accompanied by her ever supporting new guardian and Farooq, Meerub gives birth to her baby.
Is Murtasim Marrying Haya?
Haya's consistent pestering and showering of love on Murtasim and of course Maa Begum has given her the positive response that she has always wanted. Haya is winning at life after Murtasim is seen saying he's going to marry her in the preview of the upcoming episode. The blow to the viewers is unfathomable at this point as audiences have been waiting for a Murtasim and Meerub reunion since the 47th episode! Will Murtasim actually marry Haya or is this a plot to lure out Meerub from hiding?