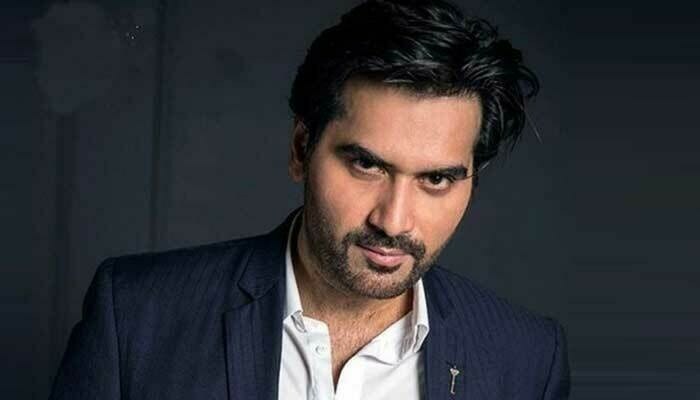 He may not be a young man anymore, but that's what makes Pakistani Superstar Humayun Saeed all the more perfect to ...

He may not be a young man anymore, but that's what makes Pakistani Superstar Humayun Saeed all the more perfect to be selected for an iconic Netflix series. According to a few journalists who broke the news on Social Media on Sunday, the fifty-year-old actor has been cast as Dr. Hasnat Khan in The Crown and will romance with Elizabeth Debicki in the upcoming season.
It is not just 'breaking news', it is the biggest showbiz news of the last five years. Not only does it make Humayun Saeed the first Pakistani actor to be cast in a major role of a Netflix original, but also opens the doors for many others. Since the veteran actor is also a leading film and TV producer, the stint with Netflix will surely benefit him, as well as the showbiz community.
Humayun Saeed not only looks like Dr. Hasnat Khan but fits the profile too. In fact, when news of Princess Diana and Dr. Hasnat Khan's affair became public in the 1990s, he had just begun his career and knows how that decade was. And since he is one of the finest actors Pakistan has produced, it was about time that someone like him would be picked for an international project.
Humayun Saeed had worked in an Indian film Jashnn a dozen years back, and impressed many, but since then has been busy resurrecting the film industry in Pakistan. In fact, he has acted in five of the 10 highest-grossing films ever produced in Pakistan, namely Jawani Phir Nahi Ani 1 & 2, Bin Roye, Punjab Nahi Jaungi, and Actor In Law.
His TV career has been more impressive; he began his career in the mid-90s as an actor and has evolved into the most successful actor-producer in the country. Two years back, his drama Mere Paas Tum Ho became so popular that when his character died in the final episode, people were actually shocked.
While the news related to Humayun Saeed's selection went viral, many tweeted in disbelief, as they wanted Fawad Khan to play the role for some reason. However, there are many reasons why the Humsafar actor wouldn't have fitted the character, most notably because of his boyish looks. Yes, he may have turned 40 recently but Dr. Hasnat was not a Prince Charming, but a real-life doctor when Princess Diana fell for him. He resembled Humayun Saeed more than Fawad Khan, and since Netflix doesn't choose actors on their social media presence, they went for the one who continues to act in films and TV, instead of the one who last worked in a Pakistani film in 2007!
Also, since Fawad Khan is also part of Ms. Marvel on Disney+ which might get a release in Summer 2022, it was unlikely that he would be considered, let alone approached for the role of Dr. Hasnat Khan. It's about time that fans of Fawad Khan start realizing that there are other actors in the world as well. Incidentally, it was Humayun Saeed who was supposed to act as Ashar in Humsafar opposite Mahira in 2011, but he dropped out and referred Fawad Khan, who went on to become a household name.
Many celebrities congratulated Humayun Saeed on this achievement including his colleagues, journalists, and fans.