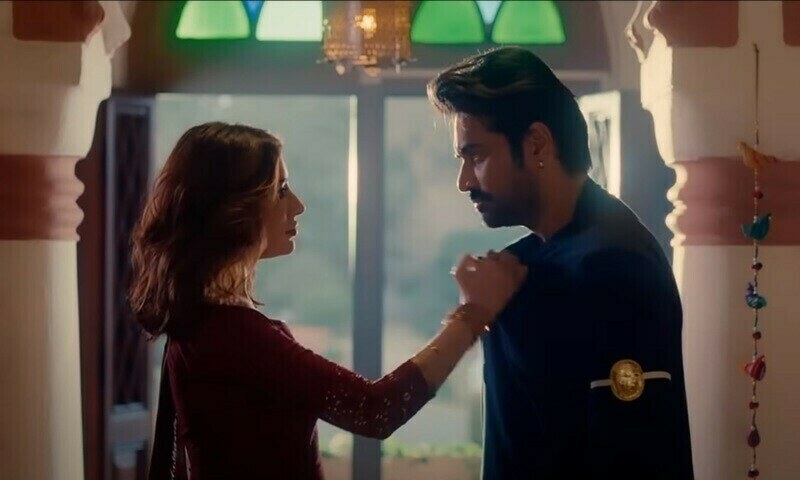 Humayun Saeed – Mehwish Hayat starrer is by far the most awaited film of Eid ul Azha

COVID-19 might have changed the dynamics of the cinema industry in Pakistan but the passage of time has elevated the statuses of some of the actors in the country as well. When Punjab Nahi Jaungi was released five years back, its lead stars Humayun Saeed and Mehwish Hayat were Pakistani superstars, but now they are something bigger, better, and more popular because of their international commitments.
While Humayun Saeed is likely to appear in the fifth season of Netflix's The Crown as Dr. Hasnat Khan (Princess Diana's love interest), Mehwish Hayat has already made inroads as Ms. Marvel's great grandmother in Disney Plus's Ms. Marvel. And if you think that these appearances would not help their latest collaboration, you are living on the wrong planet. Besides these two, there are more reasons to choose London Nahi Jaunga over its competition and we are shortlisting some of them for your convenience. Read on:
The cast is to die for!
Besides Humayun Saeed and Mehwish Hayat who have migrated from local films to international projects, and have made (or will be making) their international debuts, the film also has Kubra Khan in the main lead. The actress has been tremendous in recent 12 months on TV and has made a name for herself playing diverse characters.
From being the bad sister in Hum Kahan Ke Sachay Thay to the Army brat in Sinf-e-Aahan and finally, the investigative journalist in Sang e Mah, her recent track record on TV is worth mentioning everywhere her name is featured.
How she fits in the Humayun – Mehwish triangle is what the audience is most curious about, and they want her character to have a happy ending for standing by her man, who had eyes and heart for another woman who didn't love him back.
Nadeem Baig – The blockbuster man!
His personality might not be that of a 'film director' but Nadeem Baig is undoubtedly the biggest film director in the country. With three of the top four highest-grossing Pakistani films to his name, Nadeem Baig knows what the audience wants and how to extract the best from his actors.
He may not have delivered a hit without Humayun Saeed as the lead, but those who follow his career know that his TV remake of Abhi Tu Main Jawaan Hoon made people aware of his talents, as a film director since it was screened in cinemas for a day.
During his last film Jawani Phir Nahi Ani 2 and London Nahi Jaunga, Nadeem Baig directed two blockbuster TV series – Mere Paas Tum Ho and Sinf-e-Aahan and he would be more than anxious to return to the filmi ways with his latest outing.
No one can do it better than Khalil ur Rehman Qamar
If there is one man in Pakistan who knows how to write a proper film dialogue that becomes a sensation in a few days, that's Khalil ur Rehman Qamar. From prose to poetry, he is the master of all and in London Nahi Jaunga, he does his best in both departments.
He doesn't write characters but makes characters that are remembered for a long time, and his fans hope that he will return to his winning ways through this flick. You might not agree with his views that paint him as a controversial figure but no one can deny that he is the best dialogue writer in the country.
There is a reason why he takes the longest time to pen a script since he believes in quality than quantity, and even though he tried to direct a film in the recent past that failed, his forte is writing about heart and heartbreak. The line at the end of the film's trailer proves that he knows more about what the audience wants than the audience themselves!
The soundtrack that brings East and West together
And finally, there is the soundtrack of the film that has become quite popular since the release of the first song. As the film is being released all over the world, the Punjabi numbers are likely to engage both Pakistanis and Indians, and with no Bollywood Eid release in sight, the songs from Humayun Saeed's film will most likely capture their hearts and minds.
For some, not having an Urdu song might be a disadvantage but since the film revolves around the culture of Punjab, the songs being in their native language makes sense. So far three songs have been released and all of them – Marjaaniye, Mahiya Ve and Yaar Chadh Gaya – are doing well on social media and YouTube.