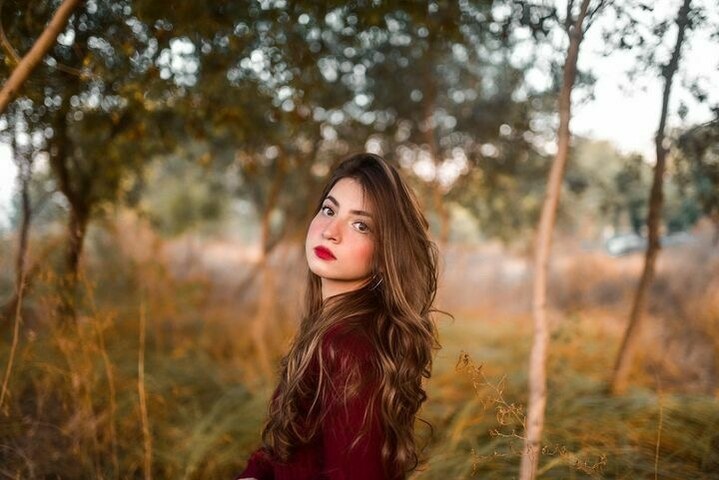 With fresh faces, distinct personalities, and unforgettable performances; these celebrities were poised to rule 2022

A bevy of unique breakout stars hit our television screens this year and changed their entertainment game in the glitzy world of showbiz.
With fresh faces, distinct personalities, and unforgettable performances; these celebrities were poised to rule 2022 and find a home in the hearts of the audiences. Their power pack emergence in projects and consecutive success has guaranteed that we will be seeing them frequently in the future.
Let's take a look at our list of artists that delivered big with their 2022 projects and we bet these faces will grab even more spotlight in the New Year.
Dananeer
Where Have You Seen Her: Sinf e Ahan
Ever since Dananeer Mobin's 'Pawri' video broke the internet and even went viral in India, it was obvious she will next attract the attention of directors and producers. Just within a few months, she landed her first drama, that too an ISPR production 'Sinf e Ahan'.
The influencer seized a massive project across bigwig stars like Sajal Aly, Kubra Khan, Syra Shahroz, and Ramsha Khan. While she played the supporting role of a young cadet called 'Sidra', she was easily the most hilarious part of the whole serial. Her character made us laugh and the Pawri girl portrayed it effortlessly. Looking forward to her next project and the avatar she will next choose to portray!
Talha Chahour
Where Have You Seen Him: Wabaal, Jo Bichaar Gaye
Appearing every bit of a dreamboat on screen, Talha Chahour will forcefully grab your attention the minute he enters the frame. With sharp eyes, a chiseled jaw, and convincing acting chops; he has quickly established himself as a performer that will make it big in the entertainment world.
He is soon going to play hero across Kubra Khana and Ramsha Khan in an upcoming drama that is bound to raise his acting profile even higher. We surely believe that is an ideal face for a silver screen project and will soon be scooped by a watchful movie director.
Khushhal Khan
Where Have You Seen Him: Mushkil, Wehshi
He has been bagging a couple of side roles previously, but 2022 has been the 'year' for Khushhal. Not only he signed two major dramas in a lead role but also proved that he is here to stay.
In his recent show 'Wabal', Khushhal has raised the bar as the angry young man and might soon be replacing Feroze Khan and Danish Taimoor in such roles. He will next be seen in Asim Abbasi's web series 'Barzakh' which stars Fawad Khan and Sanam Saeed in lead roles. He has already won a Hum Style Award in the category of the best rising model. If he continues to grow and shine, he has a huge potential to bag an accolade as an actor.
Merub Ali
Where Have You Seen Her: Sinf e Aahan, Paristan, Wabaal
Yet another influencer in our list, Merub has been modeling for quite some time. Like Dananeer, she too made her debut in Sinf e Ahan but had a relatively smaller role. However, we saw her bagging more roles this year post her ISPR project. It's not her pretty, natural beauty that looks so pleasing on screen. She has an inborn talent to be a performer on screen- one that will compel you to notice her.
She has a lot of fans who love and support her. With such immense popularity and demand, she is certainly going to be a starlet that will be on everyone's hot list.
Zaviyar Nauman
Where Have You Seen Him: Bakhtawar, Wehem, Mujhey Pyar Hua Tha
He might have made his big debut last year with 'Qissa Meherbano Ka' but it is 2022 that turned out to be a game-changer for Zaviyar. He grabbed major roles in as many as four plays that probably made him the biggest breakout star of the season.
Like his father, Nauman Ijaz, Zaviyar possesses charisma and magnetism. He has the same powerful gaze as his dad and seems like he will too climb the ladder of ultimate success. Is he going to be a cinematic hero too? We really hope so. Our movie industry needs talents like Zaviyar to prosper.