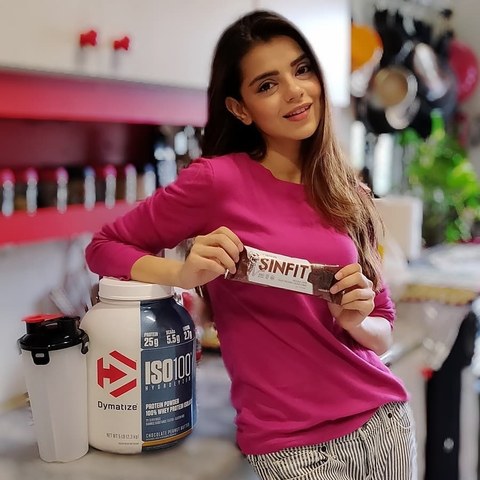 'Record is a documentary-style film about a team of paranormal researchers exploring a haunted building'
Pakistan is no short of talent, and the past few years have proven so. With so many young actors and actresses making their debuts in dramas and films, it won't be long before Pakistan runs short of scripts to accommodate all those aspiring to join the acting bandwagon!
One actress who has made quite the name in the acting world is Srha Asghar. She has done several dramas playing mostly the supporting role but has a fan following like any other actor in the industry.
With many dramas to her credit, this beautiful young girl is now ready to step into the world of films. Recently, she took to social media to announce her debut film, which is no rom-com. It's a horror movie, and her very first!
Hello, everyone, I have news. My first feature film @recthefilm is about to release this month of February in cinemas National wide. If you have been to cinemas recently you must have seen the trailer. This is directed and produced by @kashif_khanofficial.
she said.
The film is titled 'Record', directed and produced by Kashif Khan, a London based writer, producer, and director. The film is scheduled for release by February end. Fingers Crossed.
As revealed by Srha, her character in the film is that of a host, named Shifa Khan who is on a pursuit to record paranormal activity. The film features emerging talents Inayat Khan, Maharukh Rizvi, and Faisal Akhtar in pivotal roles, alongside Asghar.