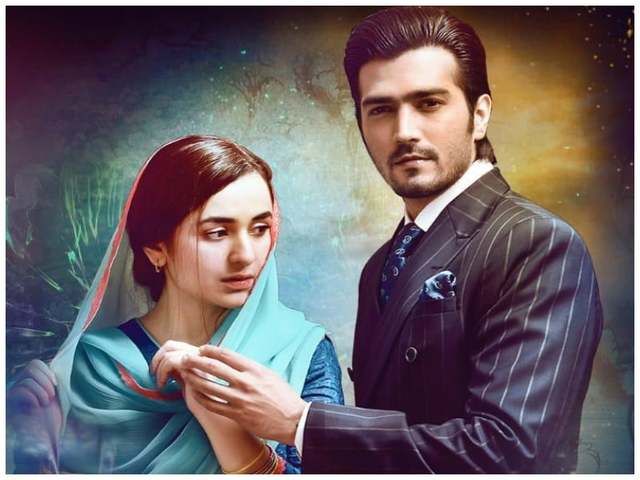 This 7th Sky Entertainment production is written by Maham Malik and helmed by Siraj-ul-Haq.

The super cute and talented, Yumna Zaidi is returning to our TV screens with another role in Raaz e Ulfat opposite Shehzad Sheikh.
First Mehar Posh, now Raaz e Ulfat is all set to debut on April 7th. The lockdown sure looks fun with all these amazing dramas promising to keep us hooked and at home, away from the virus.
This is great news for all of us social distancing right now, possibly running out of things to do in quarantine. Raaz e Ulfat revolves around the story of an innocent young girl, Mushk (played by Yumna Zaidi), who belongs to a conservative family.
Sahiba (played by Komal Aziz) is a modern and outgoing girl and a friend of Mushk. Jealousy comes in the way of their beautiful friendship as Sahiba tries to ruin Mushk's relationship with Irtiza (played by Shehzad Sheikh), her love interest in the drama.
Yumna talks about her experience of working alongside Shehzad:
I had a great working experience with the cast and especially Shehzad Sheikh as he portrayed his character really perfectly, and working with Gohar Rasheed has also been fun as I learnt new things while working with him, altogether the working experience was really good.
Raaz e Ulfat will air on Geo Entertainment every Tuesday from April 7th at 8 PM sharp.