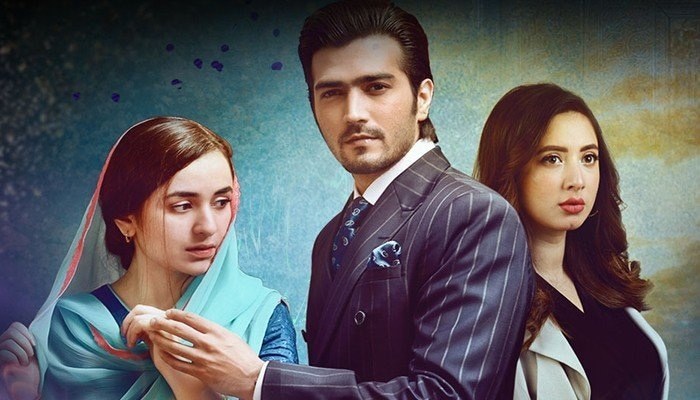 Layers, sub-plots and secret storylines coming together into full bloom! Read our review to see for yourself!

Being a die-hard devotee of Yumna Zaidi, we decided to watch Geo Entertainment's recent drama 'Raaz-e-Ulfat'. Undoubtedly, the actress's star power sparks a fire in any story, making it worth a watch!
Penned by Maha Malik and directed by Siraj Ul Haq, the cast features prominent faces like Shehzad Sheikh, Komal Aziz, Gohar Rasheed, Hina Bayat Khan and Kiran Haq in pivotal roles.
What the Story is All About?
Raaz-e Ulfat appears to be a drama with many layers and subplots, all of them bound to be connecting and coming into full-bloom later in the story.
Nevertheless, Yumna Zaidi's role as Mushq leads the drama. She is essaying the role of a naïve daughter to a strict father and a doting mother. Like every dreamer, she is ambitious to study further, which appears to be a major hustle for her as she belongs to a conservative household. Nonetheless, our heroine turns lucky when she defies all odds and achieves permission to study for Masters in a university. But, challenges await the young lady as she befriends, Sehba (Komal Aziz). She is an elite, fun-loving, beautiful and of course, impulsive. Just within a day of meeting Mushq, she lands them in hot water as they get into a car accident.
From here onwards begins Shehzad Sheikh's role of Irtiza who falls in love with Mushq at first sight. Meanwhile, Gohar Rasheed's character Ismail in the drama is facing its own set of miseries. Hailing from a middle-class background, guardian of a mentally-challenged sister, father of two children and dealing with the ill-health of his cancer-stricken wife, he seems to have a lot on his plate.
The latest episode depicted how Mushq and Sehba's friendship has taken a strong turn, so much so, Mushq has become obsessed with Sehba. Likewise, Irtiza is passionate about meeting Mushq all over again!
Strong Performances in a Predictable Plot
With three episodes aired so far, our guessing game predicts that Mushq and Irtiza's love story will create major upheaval for our female protagonist. With a dominating father who doesn't trust his daughters, Mushq will have a tough time proving her innocence to her family. She may be forced to marry Ismail, who is a strong confidant to her father.
However, we wonder if Mushq will rise against her parents to fulfill her dreams or eventually marry a father of two? We hope it is the former.
As always Yumna Zaidi has rocked her gullible, innocent avatar and so has Gohar Rasheed with his character of a helpless husband. Shehzad Shaikh looks every inch dandy in his groomed, slick look. His acting, as usual, is on-point. Special shout-out to Jenaan Hussain who has aced the role of the mentally-challenged Mohini. We bet she will have an important role to play in the upcoming episodes.
However, Komal Aziz's acting seems to be the weakest of all. While her look of an effortless fashionista is accurate, her performance lacks the much-needed punch and appears over-theatrical in various scenes. Despite its predictable plot, we will continue to watch Raaz-e-Ulfat for the love of Yumna Zaidi. Here's to hoping the drama takes an interesting turn in the forthcoming weeks.