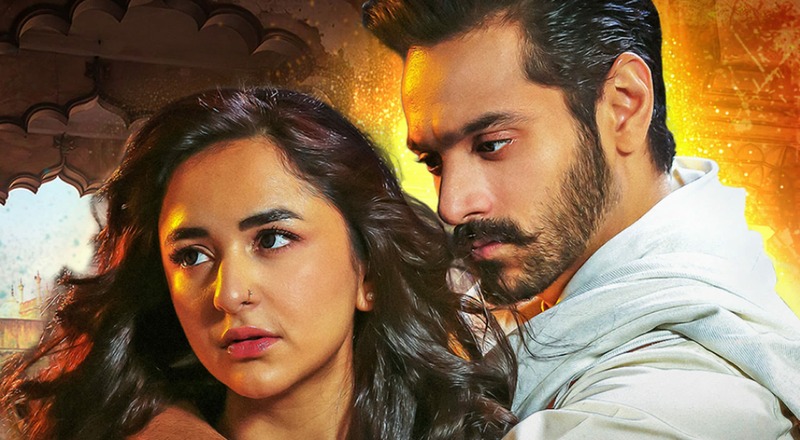 The unexpected turn of events in the plot has left the fans confused!

The latest episode of the highly popular Pakistani drama series, Tere Bin, has left the audience confused as to what's next for the drama leads. The unexpected turn of events in the plot has upset the fans. The possibility of beloved characters Murtasim and Meerab reconciliation fades away and the overall situation appears bleak. Tere Bin has consistently captivated its audience since its very first episode, as evidenced by its top ratings, however, the recent episodes are slowly causing the audiences to lose interest as the storyline seems to have massive loopholes which are a huge turn off for the viewers!
Let's take a look at what's been happening in Tere Bin
Meerub Finally Finds Refuge With a Family
The night of Maryam's wedding, Meerub left Murtasim's home in the middle of the night. After staying at a hotel with a friends help she had found some refuge for the night however, the hotel turned out to be a kind of a brothel and she had to escape for her life, only to be rescued by Farooq the riksha driver.
She then visited her friends' house in hopes of finding shelter but it turned out her friend was in London. As viewers we try to understand why she has left her home and roaming around door to door for help instead of heading back to her parents' or to Murtasim. The rickshaw driver helped her out and sought out refuge for her with an old couple. They were happy to give Meerub the shelter she needed away from her family and past relations.
Murtasim Continues His Search For Meerub
Murtasim has continued to look for Meerub since he found out she has been missing. He has also involved the police and they are on a mission to find Meerub in Karachi. It is sad to see Murtasim believe without a doubt that Meerub would run away with Rohail after all the love he had felt for her. As Maa Begum continues to taunt and blame Meerub for ruining their family name, reputation and Murtasim's life, Haya is definitely enjoying the ongoing circus and planning her next move on Murtasim.
Take a look at what the viewers have to say about last night's episode:
Yes we're totally done with the voiceovers and the flashbacks too!
This twitteratti is already predicting what will happen in the next episode that airs tonight!
Some have opinions of their own on what the storyline should have been
While others are simply in meme mood!
Sad Murtasim era continues
Follow Hip in Pakistan for further news and updates