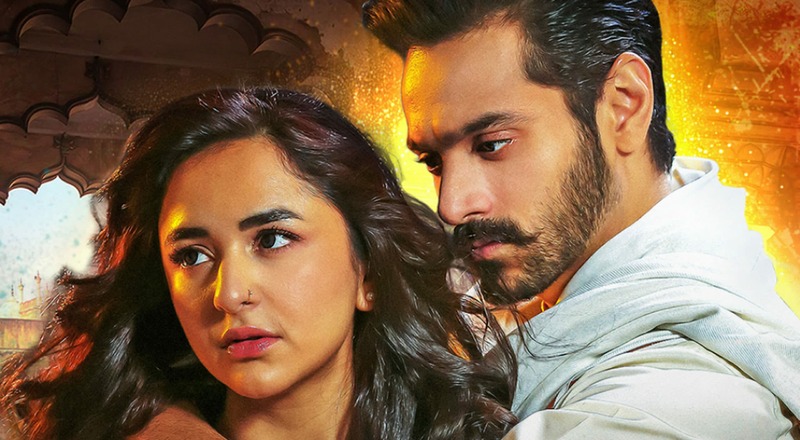 Saba reveals shocking truth behind Meerub's disappearance

From its inaugural episode, the television series "Tere Bin" has consistently mesmerized its viewers, as indicated by its impressive ratings. The recent episodes however had been gradually diminishing the audience's enthusiasm due to significant gaps in the storyline, greatly disengaging the viewers. This week, Tere Bin viewers can finally rejoice as the story seems to be moving on the right track towards its climax and it seems like it is a happy one if we are to judge from the sneak peek for the upcoming episode set to air next week.
Starring Yumna Zaidi and Wahaj Ali in lead roles, Tere Bin is supported by an ensemble cast that includes Bushra Ansari as Maa Begum, Sabeena Farooqui as Haya, Hira Soomro as Maryam, Agha Mustafa as Malik Zubair and Haris Waheed as Naurez amongst others. The drama is written by Nooran Makhdoom and directed by Siraj Ul Haq.
Heartbreak as Murtasim Gets Engaged to Haya
The villain of the series, Haya finally got her way with Murtasim as their engagement was held. After all that she did to ruin Murtasim and Meerub's lives, it was disappointing to see Haya getting what she truly wants in life - Murtasim Khan. We saw Murtasim asking Haya if she was there when Meerub left. No guesses there as Haya lied to his face, and our gullible hero believed her leaving viewers shocked once again. Seeing this Meerub's father Anwar finally spoke up, outraged with this atrocity he could not believe Murtasim could no longer wait for Meerub's return and moved on with none other than Haya.
Meerub's Friend Unveils the Ultimate Truth
Trust your friend to find you even if your dear husband could not? After two long years Meerub's friend revealed the ultimate truth about her and cleared the misconceptions Murtasim and his family had about her. Turns out our leading lady had not run away with Rohail, he was settled in Dubai and was already married to someone else. Sara was shocked to see Murtasim had stopped looking for Meerub and the disappointment in her voice was apparent. Murtasim was left shocked and it seemed like his world had just been shattered to the core. Haya once again tried to blame Meerub but her allegations were met by deaf ears. This scene was certainly one of the best that Tere Bin viewers have watched in quite some time!
What's Next?
A distraught Meerub was seen running around with her child who was bleeding profusely, her friend Sara was there to help her out and as they reunite, the promo for the next episode has given Meerasim fans a hope like no other. Is Meerub finally coming back home? Will she reach on time before Murtasim makes the biggest mistake of his life by marrying Haya? Let's wait and see how the story unfold further as it reaches its climax.