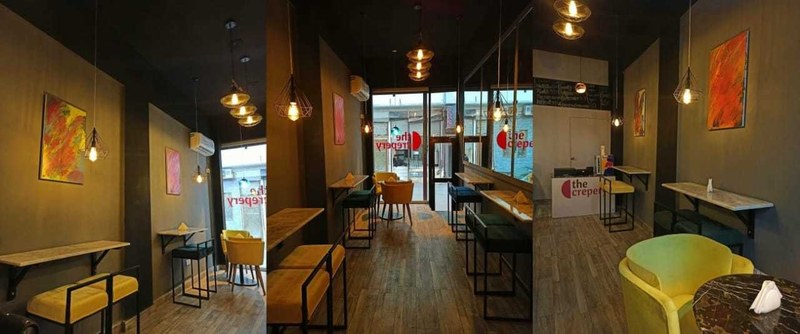 Now you know where to get those yummy crepes from!

Hello Karachi! The search for authentic crepes has come to an end as Karachi has got its very own, the most authentic, delicious and scrumptious, Crepes now. We heard a lot about the new kid in the block "The Crepery" and we decided to dig in their menu to know if they are the same as everyone is telling about.
As soon as we entered this place we are awestruck. This cozy yet pleasantly themed and peaceful environment says it all with their name. Their menu was simple and divided into 2 categories serving you in both sweet and Savory. The cherry on the top of the menu was the choice of additional topping which we can have on the crepes which include Fresh Strawberries, Cheese, Nutella, Banana, Marshmallow and Caramel Sauce. Trust us, when we say that we are still drooling over all the flavors while we are jotting down these lines. We opted for three different items with additional toppings on them.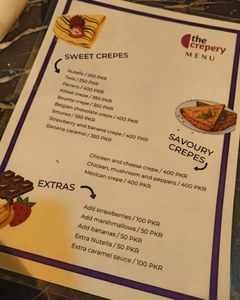 We started with Nutella Poffertjes aka "Dutch Mini Pancakes" and we wanted more of these. Chocolate was perfectly balanced with satisfied our sweet tooth cravings. Those tiny pancakes topped with an adequate amount of Nutella took us to food coma.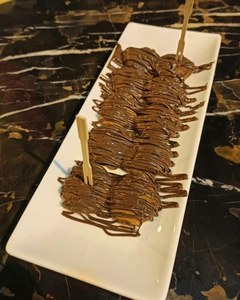 Followed by Dutch Mini pancakes was "Cheesy Chicken crepe with extra melting cheese" and its aroma left our tummies growling. We thoroughly enjoyed the Smoky taste of chicken topped with the melted cheese. It's safe to say we will recommend you all to give it a try.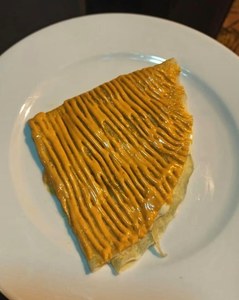 We ended our small foodie trip to The Crepery with "Strawberry & Banana crepe with extra Nutella". Classic Nutella and Fresh fruits on the soft delicious crepe, and all we can say was Hallelujah!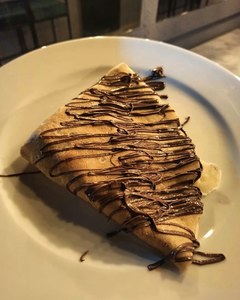 Our verdict for "The Crepery" is that it's a warm cozy and relaxing place, perfect to hang out with your close friends. Our overall experience was exceptionally good and we will rate it 4 stars out of 5 and we surely are coming back here for more