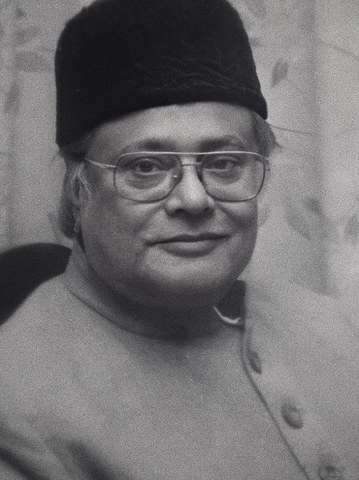 Riaz Jauhari, son of the well-respected and known Shia scholar, Allama Talib Jauhari, confirmed his father's death on Sunday, after a prolonged and tedious battle with a menacing illness.
Mr. Jauhari had been hospitalised for some time, after cardiovascular complications and hypoglycemia, which led to him being on the ventilator in intensive care at a private hospital. His funeral prayers were held at the Ancholi Imambargah on Monday, before he was laid to rest and buried at Wadi-e-Hussain graveyard.
The prolific scholar studied Islamic Theology in Najaf, Iraq; he was also an acclaimed philosopher, writer and orator, penning books such as the 'Hadees-e-Karbala', and achieving the Sitara-e-Imtiaz for his contributions and shared knowledge. Mr. Jauhari was also a prominent figurehead in Islamic society, with his majlis' heard by generations of Shia Muslims; and one of the main Shiites referred to as a 'zakir for Sham-i-Ghareban'.
Born in 1939, Allama Talib Jauhari was the son of renowned scholar, Allama Mustafa Khan Johar; holding an esteemed position in the community of well-respected Pakistani scholars.
As the news broke, many expressed their sadness, grief and surprise, as another renowned scholar, Mufti Naeem had also passed away not a day earlier. People took to social media to express their sorry and offer condolences to the family of Mr. Jauhari, who is survived by his three sons.