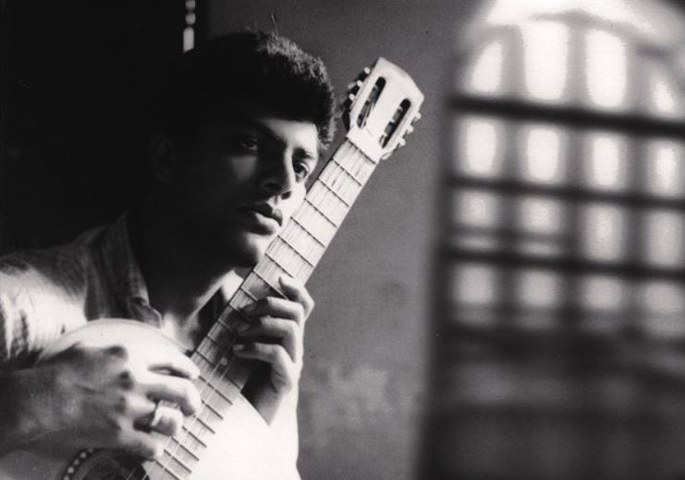 We pay homage to the late legend on the 37th anniversary of his passing with his most iconic songs!

If Pakistani films had a face, it would have resembled Waheed Murad, for the late superstar was everything filmi. He was the perfect romantic hero who is still copied by his followers, knew how to behave in a tragic mood, wasn't a misfit in action sequences and above all, could do comedy as well as his many sidekicks in films. On 23rd November 1983, the legendary actor passed away at the age of 45, but not before leaving a legacy of iconic songs that are still popular today after 37 years!
Ko Ko Ko Rina (Armaan)
No song in the history of Pakistani cinema has been more popular than this one; you are welcome to disagree but whenever it is played anywhere, people leave everything and listen to its magical execution. With Sohail Rana composing, Ahmed Rushdi singing and Pervez Malik ensuring that they have a song that transcends generations, Ko Ko Ko Rina was born.
Akele Na Jana (Armaan)
Before this song, romance wasn't an integral part of films, and neither was the dashing dressing that made a hero look like one. Enters Waheed Murad and changes the game altogether, the way he addresses the leading lady Zeba and follows her is stuff 'dreams are made of'. It would be hard to believe that it was for the same film as Ko Ko Ko Rina, for the same character who was dancing in a club, and from the same team but that's what diversity is, isn't it?
Tumhein Kaise Bata Doon (Doraha)
Waheed Murad returned only as an actor in this Pervez Malik – Sohail Rana production and kept the mojo alive in all songs, including this one. Here he is trying to grab the attention of the leading lady Shamim Ara and who wouldn't be impressed with Ahmed Rushdi providing the vocals, Sohail Rana the composition, Masroor Anwar the lyrics and Pervez Malik the direction!
Haan Isi Mod Par (Doraha)
It seems that this song was conceived, composed, written, sung, and picturized in nostalgic mode as it makes you nostalgic when you watch it. Even fifty-three years haven't made it sound old, and why would it? The team behind it was the same as in Armaan and knew the pulse of the audience. The picturesque location of Murree add beauty to a song that remains evergreen to this day!
Mujhe Tum Nazar Se (Doraha)
Mehdi Hassan made his entry into Waheed Murad's career with this classic number that was filmed while the leading man was sitting behind a piano, yet the expressions he gave, the confidence with which he played the instrument, and the emotions in his eyes are priceless, after five decades.
Kuch Loag Rooth Kar Bhi (Andaleeb)
With the arrival of color in films, Waheed Murad became more charismatic as his dressing sense, his romanticism, and athleticism all became more colorful. Here he is wooing Shabnam in their first colored film together and set the screen on fire, thanks to Ahmed Rushdi's vocals, Nisar Bazmi's composition, and Fareed Ahmed's direction.
Aye Abre Karam (Naseeb Apna Apna)
Even though others were making colored films when this song came out, the black and white effect adds suspense to this track. Composed by Lal Mohammad – Iqbal and featuring Waheed Murad and Shabnam in the lead, this song earned Ahmed Rushdi his fourth and final Nigar Award for Best Singer and why wouldn't it? It was a near-perfect track that make listeners fall in love again and again!
Pyar Karenge (Jeo Aur Jeenay Do)
Usually music directors went to Ahmed Rushdi when they wanted someone to sing a romantic number for Waheed Murad, and Mehdi Hassan for sad songs. However, music director Robin Ghosh opted for Mehdi Hassan in this number and the rest is history. Mehdi Hassan achieved the baritone voice required for this composition and made it eternal; Kavita's beauty was the other factor!
Ik Baat Kahoon Dildara (Khuda Aur Mohabbat)
A Nayyar sang the most number of songs during the last ten years of Waheed Murad's career, in fact, the last song to be filmed on him was also by A Nayyar, in Zalzala. Here, Waheed Murad tries to woo a foreign student played by Babra Sharif through a folk song that became so huge that people consider it an original by music director Tafu!
Ik Main Hoon Bura Hoon Baqi (Apne Huay Paraye)
Waheed Murad and Ahmed Rushdi's last mega-hit song came out when younger heroes and playback singers were making their mark in films; however, in this number, the iconic duo showed the rest that they were the best. The emotions of Ahmed Rushdi were filmed perfectly by Waheed Murad and four decades later, this song remains a favorite of those who blame themselves for their bad luck!