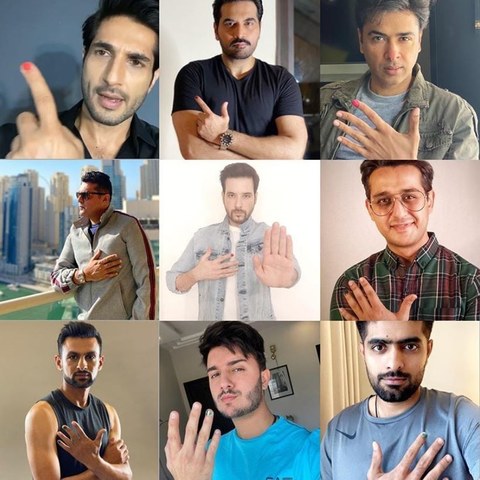 The Polished Man campaign sees male celebrities and public figures painting their nails to spark conversation against child abuse.

The Polished Man is an awareness and educational campaign which began in 2014 by Elliot Costello. This campaign was made to bring attention to the hundreds of thousands of children that face abuse, it encourages conversation, speaking against the system that puts children at risk.
Due to the rise in child abuse cases in Pakistan, the Polished Man campaign gained momentum and presents a strong statement. Many celebrities have started following and supporting the campaign publicly on their platforms by painting their nails and sharing a message.
Prominent figures and celebrities alike such as Wasim Akram, Mikaal Zulfiqar, Shoaib Malik and Humayun Saeed, to name a few, have joined the cause. The campaign requires you to paint one nail blue in support of child abuse. Many in Pakistan dislike the idea of a man painting a nail, it is seen as a feminine artistry. Shaniera Akram is actively involved with the campaign especially on her Instagram, sharing pictures and posts of men who are in support of the campaign.
Many men and boys are encouraged to join the cause in order to spread more awareness and take steps towards making Pakistan a safe place for children by standing together against child abuse. In order to spread awareness, celebrities that have ample influence over the Pakistani crowd are encouraged to show support.
"We have stayed quiet for too long, become a #Polishedman and break the silence," - Shaniera Akram