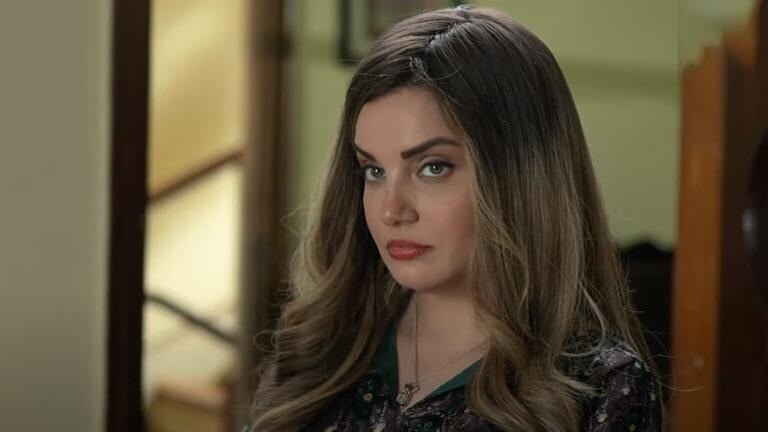 The ever so gorgeous, Armeena Rana Khan returns back to TV after a hiatus of 3 years.

The ever so gorgeous, Armeena Rana Khan returns back to TV after a hiatus of 3 years, the actress is playing an antagonist for the first time ever in HUM Tv's Mohabbatein Chahatein alongside Hira Mani and Junaid Khan.
Armeena Rana Khan as Tara in Mohabbatein Chahatein
The 'Daldal' famed actress has mainly been seen as the protagonist in her dramas and movies is now playing one of the most wicked roles anyone's ever performed on Pakistani television. Khan plays Tara, a conniving, manipulative, selfish and a completely self-centred person in the drama. After watching a few episodes of the play, you are bound to hate her guts every single time she appears on screen which is a testament of a great actor. Kudos to Khan who makes the viewers' squirm a little on their seats each time 'Tara' is serving her killer looks, passing a smug smile or cooking up a new game in her diabolical mind.
It has been refreshing to see Armeena shed off the 'satti-savitri', innocent girl-next door character that she has generally been seen in throughout her career in Pakistan. It takes great courage for any actor to be willing to venture out and work in something 'hatt-ke' and she has proved what a versatile actor she is by undertaking this project head-on!
We absolutely love Armeena's entire look and feel that she brings to her role as Tara from her dramatic beauty looks, a fabulous killer wardrobe and a huge stash of memorable one-liners that ensure she steals the spotlight at all times.
What is Tara All About?
The character Tara is a highly jealous, petty and evil minded person. It seems like she needs to get medical assistance to dig into why or how she has become this mean spirited wicked woman. In the beginning of Mohabbatein Chahatein, she was married to Kamil (Tipu Sharif) he was fed up of her behaviour and finally divorced her when she lied about her pregnancy news only to 'steal' Sneha (Hira Mani) and Faraz's (Junaid Khan) spotlight.
Khan portrayed the victim card so convincingly, that everyone believed in her, she then started wooing over Faraz just to win a petty bet made with his wife who is also her friend Sneha. She managed to destroy the decade long marriage, also out of sheer jealousy hit Sneha with the car resulting in her miscarriage. However what seems of concern is her pettiness did not end here, after she learnt of Doctor Minhaj's interest in Sneha, she muttered to herself, "I will steal him too" and lo and be-hold she did just that and convinced Minhaj to marry her instead!
Remarkable Scenes Performed by Armeena Khan as Tara that are Jaw-Dropping!
Tara Self-Inflicts Harm on Herself to Play the Victim
The scene where Tara, bangs her head on the wall by herself in order to show how Faraz has been beating her up was a phenomenal performance by Khan. Not only did this bone-chilling scene give us the goose-bumps but it portrayed the great lengths Tara was willing to go through to get what she wants.
She Scares Faraz's child Shehroze, making him miserable!
We have to admit, this was pretty uncomfortable to watch, kudos to Khan for pulling it off so well. Since the beginning Tara was not fond of the child Shehroze, she continuously bullied and scared him to bits. This scene where she puts on some terrifying makeup, while telling him a scary story about a child who was mischievous definitely takes the cake. Her evil laugh and clapping with joy at the end is enough to make one squirm!
She ruins the birthday cake for 'fun' at a birthday party
When invited to a birthday at Sneha's family home, Tara felt unwelcomed and to take revenge for it, she opened the fridge, saw the cake lying inside and ran through it with her two fingers. This was the tip of the iceberg for Tara's erratic behaviour, Khan aced this scene and the sheer joy on her face left viewers in utter shock!
What lies underneath this baddass Tara is what viewers are waiting for, is she going to change after meeting her match in Mehraj? Is he trying to break her in order for her to realise how wrong she has been? Keep watching Mohabbatein Chahatain to see how Tara's character unfolds further on.