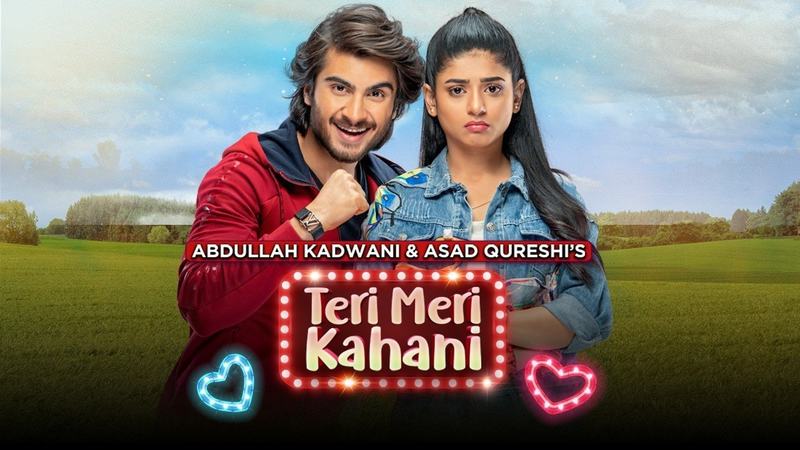 Haroon Kadwani's debut, Sehar Khan's elevation to main lead are highlights of 7th Sky Entertainment's Telefilm

The writer-director duo behind Suno Chanda is back and although they may have switched ships from HUM TV to Geo Entertainment, their magic remains intact. Saima Akram Chaudhry's script and Aehsun Talish's direction delivers a perfect romantic comedy that takes the audience back into the 1980s when life was simple and less complicated than it is today. Add to that the fresh pairing of Haroon Kadwani and Sehar Khan and you are in for an entertaining ride that delivers a strong message as well.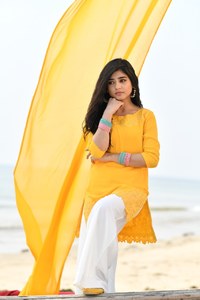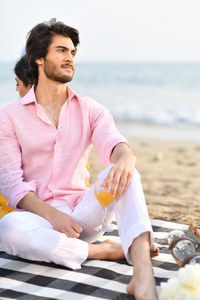 The fresh lead pair does a fantastic job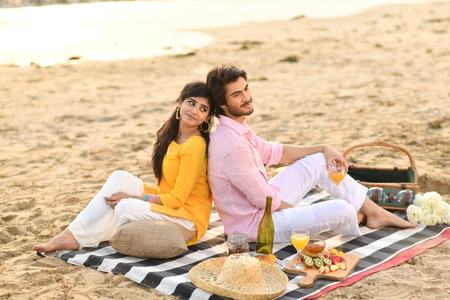 Usually new actors don't impress until their third or fourth drama, but Haroon Kadwani impresses at first sight. Not only does he resemble his father Abdullah Kadwani in mannerisms and the way he speaks, there is something that reminds you of a very young Humayun Saeed as well. After all, he grew up in the company of the two friends who were once business partners and parted ways amicably to head their own successful production houses. Partnered with the very talented Sehar Khan, the two lead actors did a wonderful job as not only did they look believable as college students, they also shared crackling chemistry that kept the audience engrossed in the story.
The 'veterans' are not far behind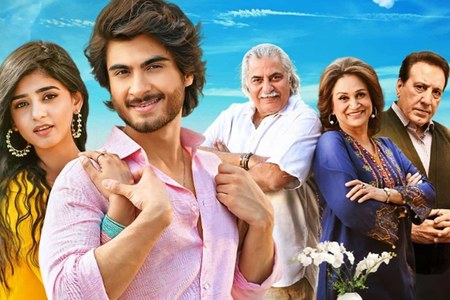 With Jawed Sheikh, Usman Peerzada and Bushra Ansari in supporting roles, Teri Meri Kahani was always going to be a roller coaster ride. While Jawed Sheikh maintained his image as a loving and caring father who was proud of his daughter Zara (Sehar Khan), Usman Peerzada, and Bushra Ansari excelled in their roles as well. They both are veterans when it comes to comedy and have 'been there, done that' since the 1980s. While Usman played the rich father who wanted his son Armaan (Haroon Kadwani) to take life seriously, Bushra was the mother who wanted him to enjoy his life. The second half of the telefilm belongs to these three who make parents out there understand that education isn't everything, and understanding the kids must take precedence.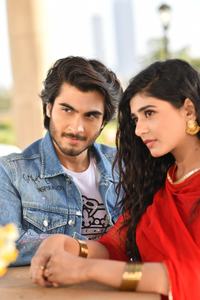 Saima Akram Chaudhry returns to Suno Chanda mode
Family entertainment is the best entertainment, and who better to understand that than the person behind Suno Chanda. It might not have been the first 'Ramadan play' but it started a trend that is going strong even today. The audience wants to watch a drama where there is a weird family member, a strict yet lovable patriarch, and neighbors who are as close as family, or as distant as an enemy, depending on the situation. She manages to keep the script young and trendy, attracting the younger audience as well as the older ones, that too on a weekend. Add to that the filmi touch and Teri Meri Kahani turned out to be something that we wanted, but weren't getting on our screens.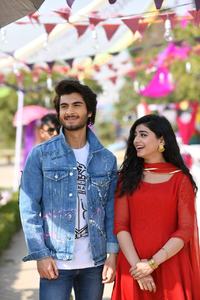 Aehsun Talish continues to impress as a director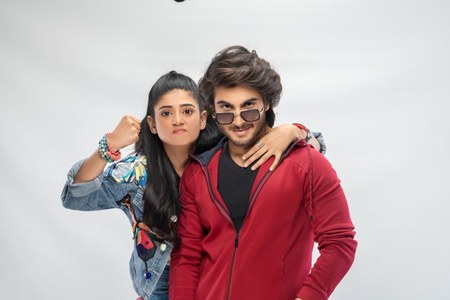 He may have switched ships, but Aehsun Talish remains one of the top directors in the country who can make anything happen, anywhere. From getting the chemistry right between all the actors to executing the plot perfectly in the second half, it was smooth sailing for the director. He knows the craft and that's why it was a fun ride all the way with twists and turns, for the better. One hopes that he will continue the good work in the coming days, because we might need more such projects to forget Covid-19 and how badly it has damaged the cinema industry the world over.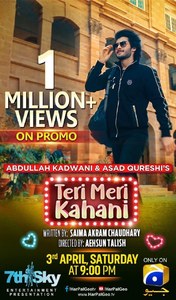 7th Sky Entertainment keeps raising the bar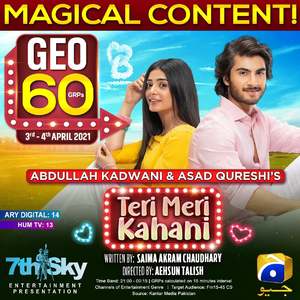 In a world where there are no cinemas, no new releases and social media is ruthless, 7th Sky Entertainment is raising the bar high with quality projects. Teri Meri Kahani is one such telefilm that gives the audience a breather from the depressing dramas that dominate our TV screens, and make us sad even on weekends. The 100-minute telefilm has everything one needs to relax – comedy, music and a message for all kinds of audiences. Abdullah Kadwani and Asad Qureshi need to make more such telefilms so that our weekends can be interesting, entertaining and above all, relaxing in the future.