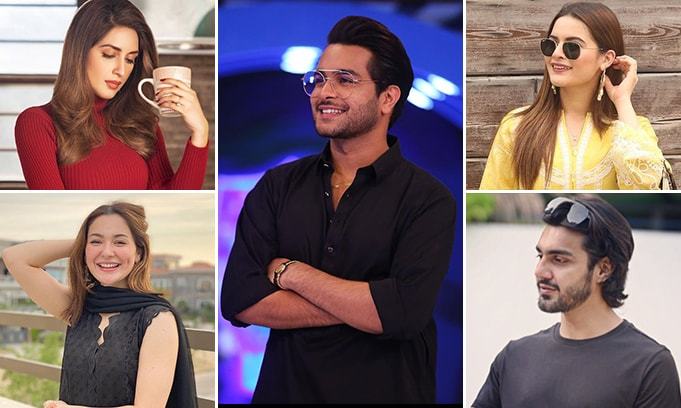 The week in review - all the trending stories from the Pakistani celeb scene

Welcome to our weekly wrap up of the juiciest, spiciest stories this week from the Pakistani entertainment industry. Don't @ us - we're only telling it like it is.
The past week (actually couple of weeks) have been dominated by Hania Amir. First came an Insta video with Aashir Wajahat that, let's just say, left everyone with a lot of questions. She removed the video from her Insta but it was already viral.
Following the harsh reaction to the video, the young actress posted another video and captioned it with an emotional appeal about misogyny and double standards. And then began a whole barrage of responses and support for Hania.
But there was one more 'stakeholder' who had yet to say something….
Hania's ex-boyfriend, Asim Azhar put out this cryptic yet indicative tweet. And then what we had was the celeb fraternity neatly divided between Team Hania and Team Asim. But in all honest, the whole situation had become tiresome by now and we sort of lost interest in the whole thing.
And moved on to….
The engagement of Minal Khan and Ahsan Mohsin Ikram. We were a bit confused because we thought the event that was the engagement was actually just the baat-pakki and this was the real deal 'mangni' event.
Minal Khan chose Erum Khan for the big day while Ahsan Mohsin Ikram went with Humayun Alamgir to dress him. The theme for the event was Garden of Eden and everything looked pretty joyous. We also loved the giveaways for the guests!
Then Iman Aly went ahead and made a faux pas by basically saying that transgendered people are ugly.
While the woke lot did take Iman Aly to the cleaners, transgender activist Kami Sid also stepped in.
Here's hoping our favorite celebrities have better sense next week. But then, I would have no reason to write this round up, would I?