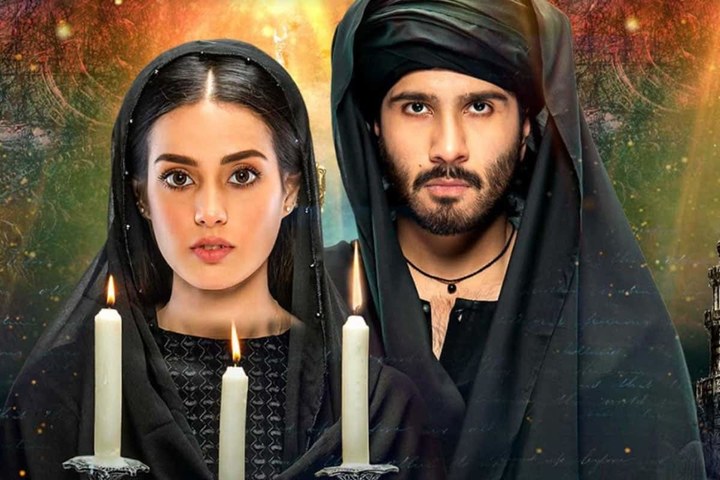 Back-to-back heart-wrenching episodes of Khuda Aur Mohabbat have left viewers grief stricken!

The Plot
'Emotional atiyachaar' is what Khuda Aur Mohabbat's last few episodes can be summarised as. With Farhad (Feroze Khan) dying then coming back to life, Mahi (Iqra Aziz) getting married under immense stress and then becoming a widow within a few minutes. It has been a lot to process! Too many things happening all at once, just as we were coming to terms with our Ranjha Feedi coming back from the dead, Mahi's beloved Taimoor (Zain Baig) was shot dead by her brother's enemies due to their ongoing war.
In a second Mahi's world came crashing down and Farhad's 'bad-dua' played in her head over and over again. His words echo through her mind and continue to do so, from a bubbly, cheerful and full of life Mahi, we are now witnessing a body without a soul going about her mundane life. Torn between losing her husband and feeling guilty for breaking Farhad's heart, Mahi is grief stricken and has decided to punish herself by spending the rest of her life as Taimoor's widow in his home, where she is not welcomed at all by his shell-shocked mother played brilliantly by Hina Bayat Khan.
Farhad seems to have given up on life completely and chosen to become a 'malang' for the rest of his days. He's finally reached the 'mazaar' and meets Noor-ul-Hassan there who continues to recite poems that we believe Farhad can't comprehend as yet.
Why are We Still Watching this Show?
Khuda Aur Mohabbat's old world charm has got the viewers hooked, with some major drama, unbelievable twists, one may not completely agree with its storyline where infact to some extent, they are glorifying the main hero, Farhad who is a stalker of sorts, that too in the year 2021, but let's just say the curiosity does get the better of us and we cannot stop watching it!
Performances by Iqra Aziz and Feroze Khan make Khuda Aur Muhabbat a bearable watch, we may not agree with the storyline as much as we'd like to, however the leading duo has acted brilliantly, Farhad as the boy completely lost in one-sided love, and Iqra Aziz burdened with immense guilt and grief for losing two people who loved her the most.
Some things that don't add up in Khuda Aur Muhabbat?
Why has Farhad forgotten about his poor old mother who has been praying day and night just for a glimpse of him, the old soul is still not aware of him dying. Is his 'Deewangi' for Mahi so deep that he left his family, friends and present life behind for her?
What left us Shocked!
The heart-breaking episode where Taimoor was killed off definitely broke our hearts but more so angered us too. What were the writers trying to point out with this disaster? Was Mahi at fault for Taimoor's death because she broke Farhad's heart and he cursed her for life in turn and said she would not receive any happiness in life and would be guilty for breaking his heart for all of eternity (Yes, that happened too!)
What's Next?
We are yet see how Farhad begins his life as a 'Malang' at the mazaar and how he will soon re-enter Mahi's life once she sees him at the 'mazaar'.