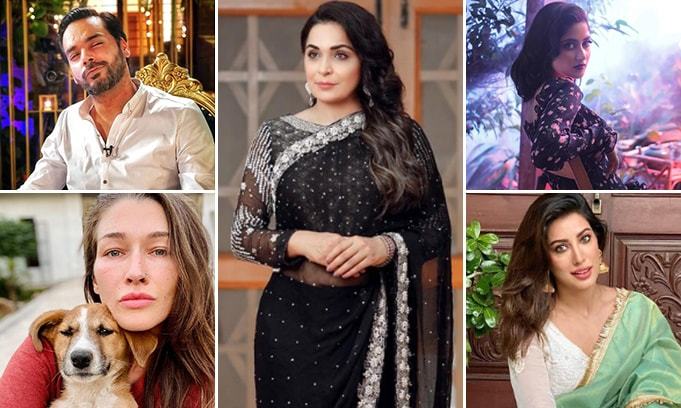 Your weekly entertainment news round up!

Let's see what the Pakisani celeb-verse has been up to in the past week.
The first story that caught my attention this week was that of Ushna Shah taking on Rosie Gabrielle - an American travel blogger married to a Pakistani. It started with Rosie taking on the responsibility of telling us that we are ruining our country (remember Zoya Nasir's ex?). Okay, white girl. She talked about ideas like vulgarity and disrespect of cultures and what not brought up city folk to the Northern Areas particularly Hunza.
Also, what on Earth is bad 'behaviours'? Who made Rosie the SHO of Hunza? While littering is unacceptable, the slut-shaming and cultured degradation references she made were pretty infuriating (to me atleast). Meanwhile, Ushna Shah was thinking the same thing we were: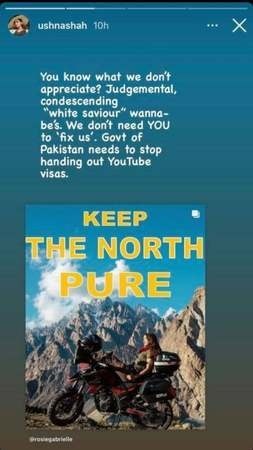 I am certainly Team Ushna on this one. Rosie claims to be speaking on behalf of the locals who seemed to have reached out to her. Here's a pro-tip: don't allow raves in your village if it's 'vulgar' and charge the tourists a trash fee when they are checking out. Simple!
Everyone seemed to love the Dhoop Ki Deewar trailer. Of course, with eye candy like Ahad Raza Mir, why not? But then, just a day after the release of the trailer, Twitter-verse called for a ban on the Zee 5 Production - terming it as a kind of betrayal and going against the very notion of the two-nation theory.
Umera Ahmed, the writer of the series, then came out with a long explainer of how she had the script approved by ISPR before going ahead with the project. Well then…
The next story really had my heart in a knot. Meera Jee and family were attacked by armed men! Goodness! The actress said that her brother and mother were physically assaulted and the gunmen even threatened to kill her.
![
Meanwhile, the Instagram nation is shipping Kubra Khan and Gohar Rasheed. The two have been friends for a while and made no secret of that. However, recent posts have got people speculating if the two might be dating. And of course, like the Rishta Auntys that we are, we immediately told them to get married asap. Not a bad idea actually.
Lastly, a little birdie has told us that Humayun Saeed is set to star along side Mehwish Hayat and Maya Ali in a project called 'Mein Manto Nahi Hoon.' Written by the king of controversy, Khalil ul Rahman Qamar. The script is almost complete and we hope it's not a cringe fest.
Come back next week for more juicy details!