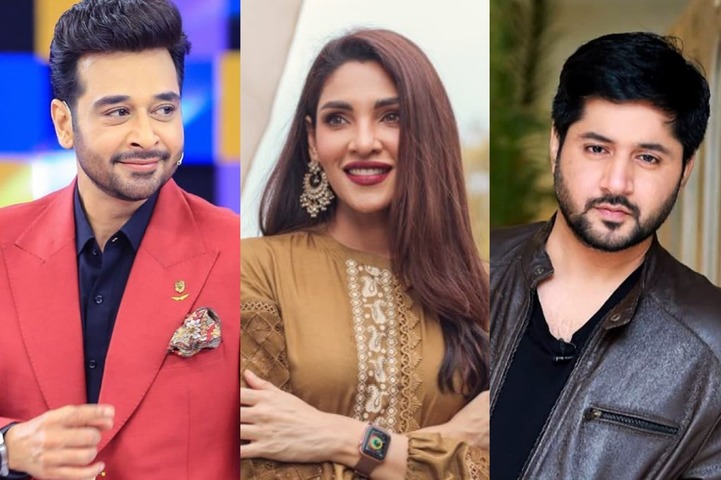 Celebrities celebrate Father's Day by sharing affectionate messages and pictures for their loved ones.
Every year Father's Day is celebrated on the third Sunday in the month of June which this year has fallen on June 20th. The day is dedicated to all the wonderful Father's in our lives and to all the sacrifices they have made for us and to get us to where we are.
This father's day, celebrities are sending out heart-felt messages to their fathers who are their strongest pillar and their guiding life in the journey of life.
Stars including Zhalay Sarhadi, Faysal Qureshi, Imran Ashrf, Ali Sethi, Feroze Khan and Aijaz Aslam have taken to their social media handles to share sweet messages and pictures for Father's Day 2021.
Let's take a look at the way our stars are celebrating this special day with their loved ones!
Zhalay Sarhadi
The gorgeous diva took to Instagram to wish her husband a happy fathers day, we're loving the adorable pictures of her daughter and husband Aamir Anees.
Faysal Quraishi
Faysal Quraishi has shared a picture with his late father saying he misses his father on this special day!
Ali Sethi
The singer shares a beautiful vintage photograph of his father, Najam Sethi and thanks him for his undying support. Here's what Sethi has to say,
Imran Ashraf
The actor shares a heart-felt message for his son to commemorate father's day with an uber-cute picture of himself with his little star!
Feroze Khan
The dapper heartthrob sends out a message to his son, "when you need a friend may you always find a seat next to me" Aww, isn't this the cutest?
Aijaz Aslam
Follow HIP in Pakistan for the latest news and updates