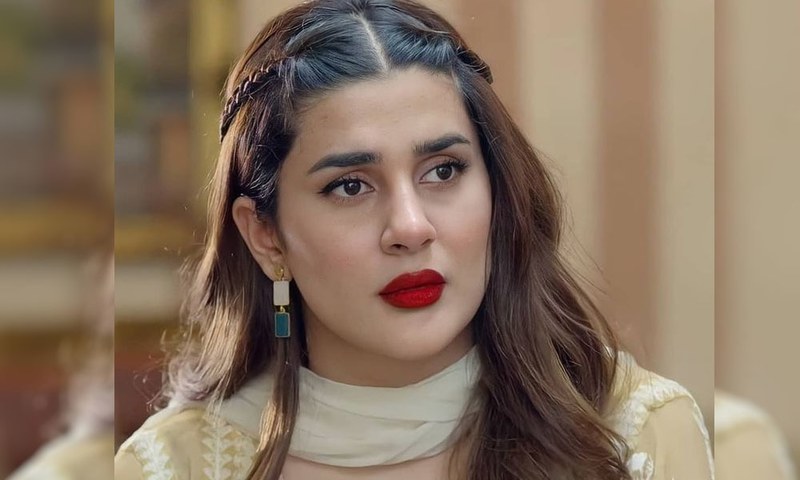 We already know how dark and depressing Hum Kahan Kay Sachay Thay's story really is!
But last night, Mashal's sudden yet predictable death has made it far more daunting and melancholic. So much so, this height of extreme gloom is making the story painful and unbearable to watch.
Let's take a quick recap of what went down this Sunday in Hum Kaha Kay Sachay Thay and what is likely to happen next in the plot.
Mashal's death causes more misery for Mehreen
The latest episode was fast, packed with drama, and was indeed nerve-wracking. It all begins with Mashal (Kubra Khan) trying to seek Aswad's (Usman Mukhtar) attention by messaging and calling him. We know for sure she had a suicide stunt planned for herself all this time but was creating a memorable exit for herself. Our hero tries to end all ties with her, strictly telling her that it's all over between them and this was surely the last straw for Mashal.
Next, we see Saleha (Huma Nawab) crying on Aswad's doorstep, breaking the news of Mashal's death to her son. Shagufta (Zainab Qayoom) finds her daughter's dead body and the police arrive at Mehreen's (Mahira Khan) door to arrest her. Everything happens in a rush and we realize that Mashal has died while the police are sure that this is a case of murder.
Her parents are in deep shock and anguish, blaming Aswad, Saleha, and of course Mehreen for Mashal's death. They don't even let Aswad and Saleha attend her funeral and Tahir (Ali Tahir) clearly tells Aswad that he will be forgiven only if he helps in making Mehreen face a death sentence in this case.
The cops have thrown Mehreen in jail, coercing her to tell the truth about how she gave Mashal sleeping pills, as per the post mortem report. Poor Mehreen is scared and is in deep torment. She keeps screaming that she hasn't killed Mashal, but no one comes to her rescue- neither her mom, Saleha Khala or Aswad. She is alone and miserable, yet again suffering for someone else's sins.
We will miss Kubra Khan
Mashal's character indeed left us too soon and though we hated her, we did want to see more of her. The credit of this surely goes to Kubra Khan. She made Mashal the epitome of all vile things, made us abhor her, and now that she has departed, we wonder if she was just planning to scare everyone with some sleeping pills and not really planning to die.
However, whatever her scheme really was, she has created next-level trouble for Mehreen. Umera Ahmed has proved that she is one mastermind of a writer. Her plot, despite being packed with the depressing turn of events, is keeping us hooked. So much so, we couldn't get enough of the last episode and really wanted to know what will happen next.
How will Mehreen get released? Will her innocence be proved? Let's wait and see what the drama-makers have next in store for us