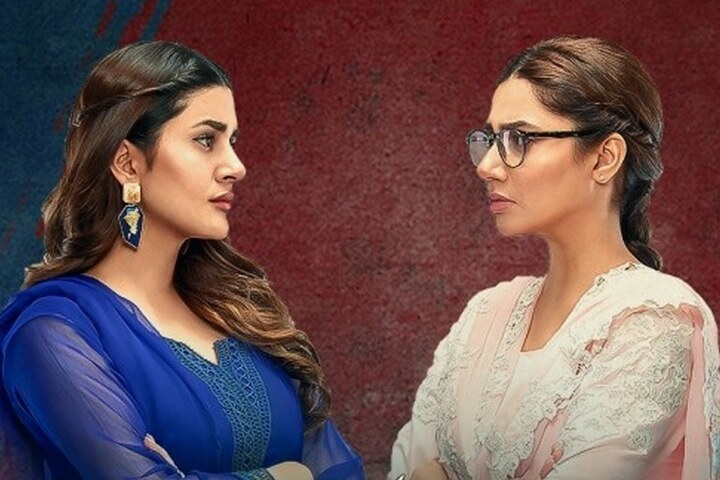 We genuinely feel for Mehreen and the recent updates in the story are making us wonder about her character's fate.
Another week, another dark episode of Hum Kahan Kay Sachay Thay graced our screens. This time, it ended up giving us major anxiety because Aswad has eventually unleashed his devilish side to make Mehreen's life miserable.
Starring Mahira Khan, Usman Mukhtar, and Kubra Khan in leading roles; the drama has reached the height of gloom and we are wondering how much more torture will Mehreen undergo.
We genuinely feel for her and the recent updates in the story are making us ponder over the character's fate. Let's do a quick review of what paced in the episode this Sunday and why we are so worried about Mehreen's future in the story.
Never-ending misery for Mehreen
If we are correct, Mehreen is on the verge of being a schizophrenic. Solitude and depression are getting the better of her. It all starts with her suffering from anxiety dreams where she witnesses Mashal mocking her for being a failure while Aswad belongs to her and her alone. She wakes up startled only to find Aswad at the doorstep as he has returned to Karachi.
Initially, he is perplexed to see her fanatical and babbling about Mashal still being alive. He calms her down but remembers after a while how Mashal told him about Mehreen being a drama queen and a liar. He takes a sarcastic dig at his wife, calling her a great actress while she is still trying to recover from the nightmare.
However, this is just the start of the torture Mehreen will be put through by Aswad. When she dolls up for him, he taunts her for hating how she looks with or without make-up. He takes a mean jive at her for being ugly inside out, shattering her confidence and killing her self-esteem.
To make matter worse, he decides to pull another stunt by making Mehreen apologize to Mashal's father (Ali Tahir). When she stands up for herself and refuses to accompany him; he tries to scare her by being violent, raising his hands to show power and authority.
But this act of ferociousness surprises him too and we see him hurting himself for turning this hateful of a person. Poor Mehreen gets scared to death and submits to his threat of apologizing to Tahir, only to get humiliated and disgraced by Mashal's parents. They make it clear how much they want her to die and suffer for killing their daughter. Aswad observes it all without batting an eye, in fact, even admonishes her in front of them. Meanwhile, Mashal continues to haunt Mehreen, confirming our belief that she is hallucinating and might turn schizophrenic.
The only sane voice amidst all the chaos remains that of Aswad's mother (Huma Nawab). Saleha stands up for her daughter-in-law but we wish she could do a lot more rather than just schooling Aswad.
The promo of the next episode doesn't seem so enticing other than the scene where Tahir reveals that he finally knows the real reason for Mashal's death. We wonder what he has discovered now in all this time.
Incredible Performances remain the strength of the story
Hum Kahan Kay Sachay Thay is garnering a lot of attention on social media for sure. Some hate the frequent throwbacks in the story, criticize the overuse of OST, and are very sarcastic about the character-building of Mehreen. But despite all criticism, the story keeps us hooked every time due to the powerful performances of all celebrities in the cast.
Huma Nawab deserves all the praise for doing justice to her role. Usman Mukhtar has been giving a stagnant delivery so far in his acting but he raised the bar in the recent episode. He is playing the toxic side of Aswad to his best.
But it is Mahira Khan that has taken her performance to next level in the last episode, so much so, we are in love with her scenes and are in awe of her impeccable portrayal as Mehreen. She aptly showcases the terror and fear her character feels. Her eyes depict the sadness the scene demands and her dialogue delivery is on-point.
We are wondering where the story goes next. But we truly want Mehreen to be at peace now and enjoy a happy ending to the tale. What's next to come, let's wait and watch.