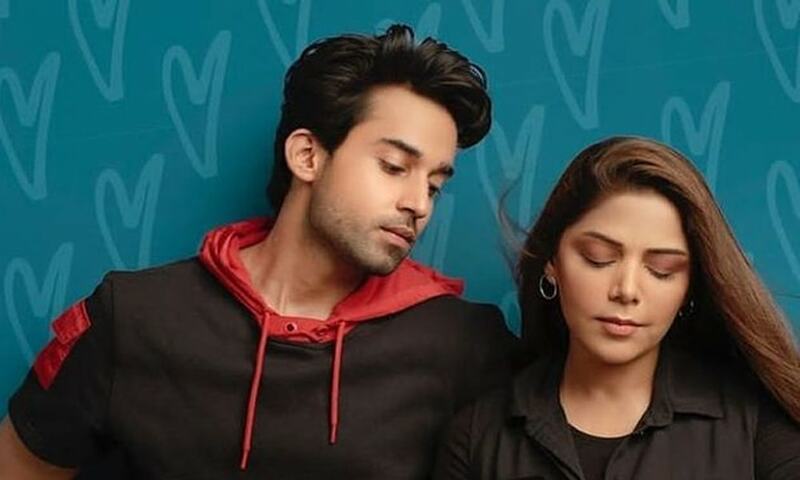 With yet another interesting week, Dobara has completed its five episodes and has warmed into our hearts with its...

With yet another interesting week, Dobara has completed its five episodes and has warmed into our hearts with its sweet story of Mahir and Mehru.
The narrative depicted in the tale is distinctive and amongst the most progressive of the season. We bet that despite their age difference, the leading pair of Bilal Abbas and Hadiqa Kiani will become amongst the most popular couples of the year.
Their chemistry on-screen is moving and the blossoming friendship of their characters is entertaining to watch. Let's do a quick review of Dobara's recent episode and critique the latest developments in the plot.
A not-so-traditional friendship
Mahir (Bilal Abbas) is upset over the chaos that has happened at Mehreen's (Zoya Nasir) home. After getting caught for stealing his grandmother's bangles from his stepmother, he is thrown out of his father's home. However, he doesn't realize that this setback will be the one that will change his life forever.
While he is fast asleep in the park- his abode for the night out of his home, he is discovered by Mehru (Hadiqa Kiani). He unburdens himself in front of his new friend, telling her how he has lost Zoya to poverty and refrains from telling her the blunder he committed.
Mehru has a soft heart and deeply cares for the new supporter in her life. She takes him out on breakfast and the duo enjoys their morning with a life-hearted chat of the clichéd norms of the society. What they don't realize is that Zameer (Nabeel Zafar) has spotted them in their candid tea session in the café and immediately gets concerned with what he witnessed.
Affan (Usama Khan) and Sehar's (Sabeen Syed) are all set to get married! Enthusiastically supporting them in this union is Hidyatullah's sister and Affan's phuppo (Sakina Samo), even though Mehru is dubious about Sehar as her daughter-in-law.
While they all pay a visit to Sehar's home to meet her parents and fix the wedding date, Mehru yet again faces sardonic jibes from the bride-to-be's mother (Amber Khan). She bluntly claimed that the widow, who once seemed sober and sophisticated, has drastically changed after her husband's death.
But this was not enough and the stereotypical attacks continued for Mehru. During one of the shopping sessions for the wedding; Sehar tells her mother-in-law that flaunting vibrant colors will not be suitable for her. Sehar is that one character who has been depicted harboring a conservative mindset.
Despite belonging to Generation Z, her mentality is old-school. We wonder why her avatar has been carved as unreceptive to contemporary societal perceptions when we gravely need to depict our youngsters as broad-minded, smart, understanding, and impartial in their ways.
Our dear Mehru cares about no one. She tries on all the dazzling dresses in front of Hidyatullah's sister, who is outraged to see the spark in her.
Apparently, she keeps reminding her that she is a widow, should keep wearing sarees to please her deceased husband's soul, and should not be friends with young boys like Mahir.
We are sure that the nosy phuppo is going to be a pain in the neck for Mehru. The promo of the next episode shows how Mehru and Mahir's not-so-typical bond continues to thrive over tennis, heart-to-heart conversations, and even dancing.
The plot gets interesting with every passing episode
We love how every episode has a fresh development and the drama has not gotten stagnant so far. Maintaining its rising graph of interesting turns, Dobara has become that one feel-good story we wait for every Wednesday. Mahir and Mehru's lovable equation is irresistible and we cannot get enough of it on-screen. Every scene featuring them leaves us craving for more.
It is also praise-worthy how slowly and gradually the plot is shunning all taboos related to widows in Pakistan. Their life doesn't end with the death of their partner and we need to encourage such women to remain high-spirited. Phuppo's character is a depiction of our society's dark and suffocating mindset that attempts to quash liveliness out of people.
Kudos to Hadiqa, Bilal, and Sakina Samo for making us addicted to their performance. The team together is brilliantly making this drama a powerful watch for all ages!