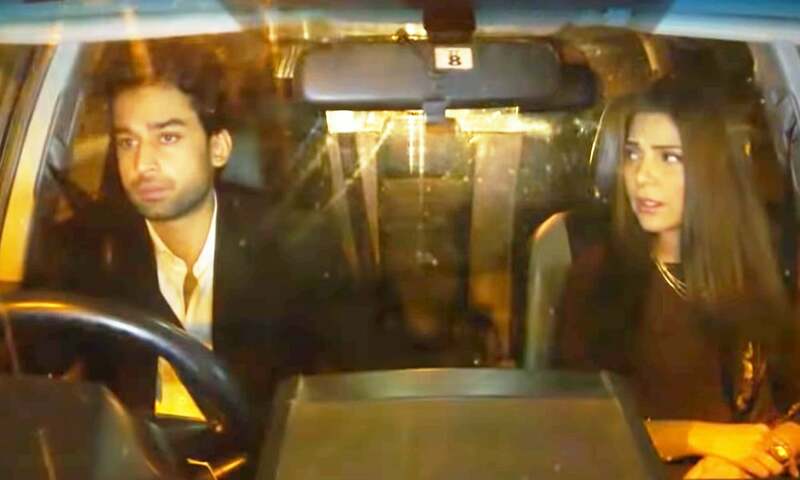 The recent episode gave us insight into how Mehru and Mahir truly feel about each other deep inside.

This drama season introduced us to a plethora of dramas that are worth watching like Sinf e Ahan and Parizaad. Bilal Abbas Khan and Hadiq Kiani's Dobara is yet another story that is winning our hearts with its sweet and enlightening plot.
Every episode has something new to bring to the table. While Mahir and Mehru's relationship continues to blossom, the recent episode gave us insight into how they truly feel about each other deep inside. Seems like they both want to be cautious and Mahir seems to be cooking up a scheme of his own!
Does he really love Mehru? Let's do a quick review of what happened in the previous episode of Dobara and what is probably happening next in the plot.
A time bomb waiting to explode
While Affan (Usama Khan) is still on his honeymoon, all the family members are ready to face the impending doom his arrival will bring with him.
Meanwhile, Mehru (Hadiqa Kiani) and Mahir (Bilal Abbas) continue to battle with society. Our heroine still gets upset when someone calls her aunty and labels her husband as her son. Mahir tries his best to pacify her that she shouldn't let people get to her.
In another story, Mahir's father (Shabbir Jan) is sick and his wife (Fareeda Shabbir) decides to inform his son about the operation. After all, a huge sum of money was required and she had no intention of selling any of her assets to bear the medical expenses. But a huge drama erupts as Mahir visits his father's home. Filled with bitterness, he refused to believe that his dad is unwell and blasts upon his stepmother for exploiting him for money. His father hears his outburst, eventually realizes that he has married Mehru, and has eyes on his money. Of course, Mahir finds himself in the eye of the storm and spills out all the venom of the past inside him. He makes it clear that he doesn't want to keep any ties with his family.
Later, Mehru and Mahir visit Nayyara and Farid Sahab (Shehryar Zaidi). While Nayyara likes Mahir, Farid Sahab is dubious about the young guy in Mehru's life. He clearly warns her to be careful and protect herself before he harms her. Mehru responds that he can exploit her only to a limit she will allow. This depicted that she doesn't completely trust Mahir. Our hero hears it all and is dejected by her statement. Instantly, he turns negative and decides that he will make him fall so much in love with him that she won't realize when she is being misused.
The episode ends on the ticking time bomb that was waiting to explode. Affan loses his cool upon finally realizing that his mother has remarried a boy close to his age. He looks thunderstruck and murderous at the same time. The promo of the next episode gave us goosebumps and seems like a tragic turn of events will be striking Dobara.
Is a death happening again in Dobara?
In the upcoming episode, a duel between Mahir and Affan will occur. The latter will unleash a gun and someone will be getting hurt during the nasty brawl. Or will it be death? Only time will tell.
Fans are predicting that it is most likely Mahir that will end up in the hospital, earning more sympathy for himself. However, there is also a possibility that Affan will either get injured or die to change the whole course of events in Dobara.
00Kudos to the team of Bilal Abbas, Hadiqa Kiani, and Sakina Samo for their mind-blowing performances in Dobara. Their expressions, dialogue delivery, and their looks all add up to make their avatars worth a watch. It's entertaining yet eye-opening, making the story one of the best on our screens these days.