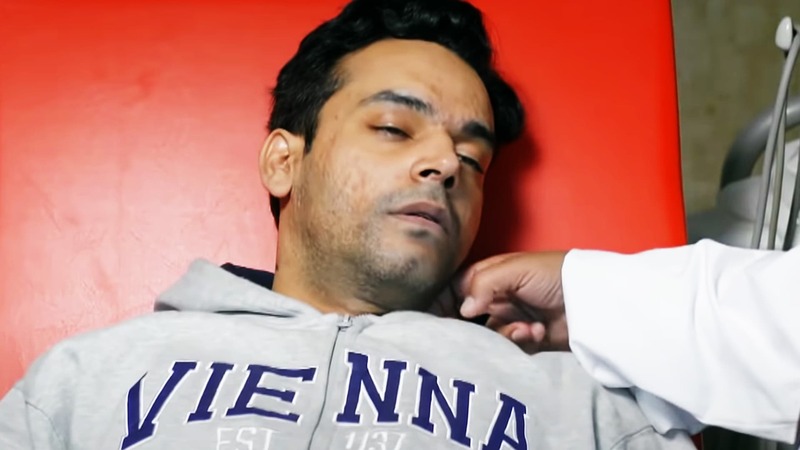 The last thing we predicted was Qaiser's death happening in the story.

The recent episode of Amanat on ARY Digital was probably the most nail-biting of all. Unpredictability continues to be the strength of the story and the death of one of its most prominent characters shocked us beyond the core.
So much so, we are still clueless about where the plot is heading and what is next planned by the makers of the drama. However, we are religiously praying for the leading characters of Zarrar and Meher to reunite.
Will it truly happen? Let's do a quick review of what fared in Amanat last night and discuss the forever exit of a character from the story.
Qaiser's unexpected farewell
Over the weeks, the story revolved around the twisted marriage lives of Zarrar (Imran Abbas), Meher (Urwa Hocane), Junaid (Haroon Shahid), Zuni (Saboor Aly), Samra (Srha Asghar), and Raheel (Salman Saeed). It was unfortunate to witness that not a single pair was in peace, their relationship only walking the path of dysfunctionality.
Things get worse when Malik Furqan (Babar Ali) catches Meher trying to flee the house. He cages her in her room so that she does not dare to run off. However, our heroine has made up her mind that no more she can stay with her deceitful uncle. She hatches a plan with her aunt Saeeda (Saima Qureshi) to sneakily escape right under his nose. But fate had something else planned for them all.
Apparently, Meher pretends to be sick and takes Saeeda's aid to visit the hospital. From there, she intends to run away so that her uncle cannot stop her from breaking free. However, during the journey to the hospital, Malik Furqan gets a call from home that Qaiser (Gohar Rasheed) has gotten terribly sick.
Who knew, that upon returning to the house, they will all find Qaiser lifeless. They take him to the hospital where the doctor declares him dead! It is like the sky has fallen on Saeeda who collapses from the grief of losing his son. Of course, she blames it all on her husband who has always despised his specially-abled son.
Meanwhile, Zarrar meets Raheel in private so he can defuse the heated situation. However, he is not successful in saving Samra's home. On the other hand, Junaid makes full plans to marry his friend Laraib, with whom he has found peace and love.
However, he doesn't realize what doom it will bring upon the entire family. The attention-seeker Zuni is already trying her best to seek the sympathy of all, especially that of Zarrar. However, poor Samra is impacted the most from all the chaos. She is with child and is suffering from severe mental anguish of her marriage about to end.
Gohar Rasheed will be missed!
Since the start of the story, we wished deep down that Qaiser will recover. We hoped that there will be a miracle and all the medical treatments done on him will prove fruitful. The last thing we predicted was his death happening in the story. The writer, indeed, surprised us all with this astonishing turn of events.
How his death will impact the lives of the character? We are guessing Meher will no longer have the threat of getting forcefully married to him. Probably, Malik Furqan will realize how his actions are bringing pain to people around him. We wanted to see more of Gohar in this avatar. However, his small role in the drama proved how versatile he is as an actor. He truly aced his role and his performance spoke volumes about his acting prowess.
The next episode will seemingly be even more power-packed than ever before. Junaid will be marrying again and will dreadfully impact the lives of all around him. Amanat is getting more interesting all the more. Fingers crossed for all that will unfold in the upcoming week.