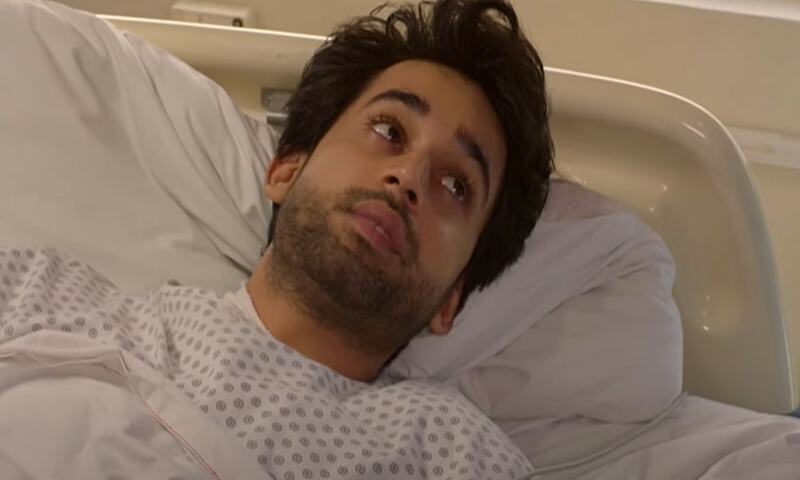 Will this unconventional relationship last and prove that age, indeed, is just a number in a relationship?

After a bunch of back-to-back power-packed episodes, Dobara's story paced gently this week- offering less development in the plot but leaving us craving for more.
The fact remains that the drama has garnered a strong social media following with loyal viewers who will be sticking to the story till the very end. Mahir and Mehru's eventual fate has everybody intrigued. Will this unconventional relationship last and prove that age, indeed, is just a number in a relationship?
Let's take a quick throwback to what happened in Dobara last night and what the future likely holds for Mehru and Mahir.
The return of Mahir
We truly missed Mahir's (Bilal Abbas) character in the last episode and so did his father, mother, and the servants who had gotten fond of him.
Apparently, with our hero, struggling between life and death; people around him realized his worth, including his new bride Mehru (Hadiqa Kiani). She was surely skeptical of his loyalty, but now that he has sacrificed himself for Affan (Usama Khan); Mahir has gained her blind-folding trust.
The minute Mahir gain consciousness, Zamir (Nabeel Zuberi) summons the police to take his statement. Deep down, a scheming Zamir wants chaos and havoc in Mehru's life so that he can have complete control of the business.
However, his plan backfires when Mahir gives a false statement to the cops, stating that he was mugged and shot outside his home. Witnessing this all, Mehru gets floored and with her heart in her hand, she openly declares that she has sold herself to him.
Mahir acts modest and tries to reassure her that he is always there to protect her. What is going on in his mind, we will find out soon! He believes that getting shot by Affan has fallen to his advantage and he plans to take full benefit of the opportunity that has fallen in his lap.
Meanwhile, Mahir's recovery has created a frenzy in the lives of Minal (Maheen Siddiqui), Affan, and his wife, Sehar (Sabeena Syed). They are all under the impression that Mahir will now make their lives miserable and will take revenge. What's more, everyone is anxious that Mahir will usurp the entire business and property.
The promo of the next episode reveals Mehru professing her unshakable confidence in Mahir. Meanwhile, Mahir is seen declaring that Narmeen has always been her one true love.
Bilal Abbas an Acting Powerhouse
After a whole week, Bilal Abbas returned with some prominent scenes in Dobara and reminded us that no one could have portrayed Mahir better than him.
Saved from the gunshot, Mahir is back to his cheeky self and Bilal ensured that he aptly delivers what his avatar demands. Lying on the hospital bed he is vigorous in his performance, making us laugh during the scenes with his friend Babar.
Apart from Hadiqa and Bilal, we also need to applaud the supporting cast of Sakina Samo, Usama Khan, Nabeel Zuberi, Maheen Siddiqui, and Sabeena Sayed for exhibiting compelling performances. Kudos to the team of director Danish Nawaz and writer Sarwat Nazir for making Dobara one of the best watches of the season.