By: Sheerin Jafri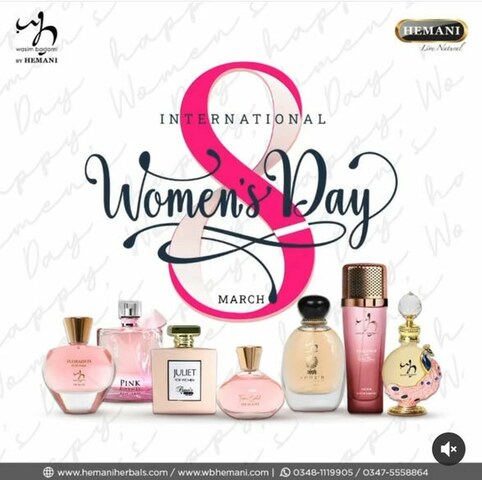 There's nothing that makes women more happy than a sale that actually treats them like royalty without having to regret it at all. Wb Hemani offered a sale like no other, with a flat 15% discount on skincare and a 20% discount on women's fragrances, all in the spirit of celebrating women.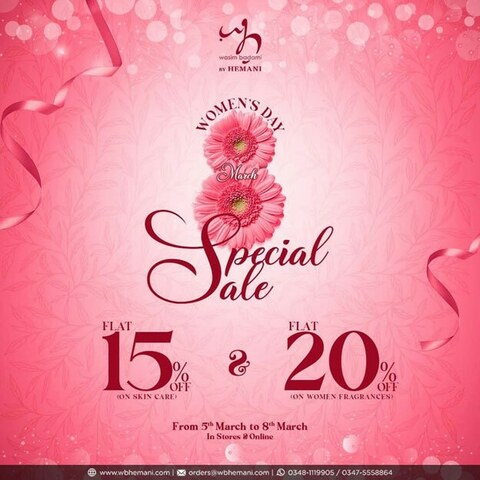 WbHemani has become a household name, and deservedly so, thanks to their natural yet inexpensive variety of skin, hair, beauty, and healthcare products, as well as their fragrances, which are gaining popularity among celebrities and people from all walks of life. WB Hemani Women's day sale, kicking off from 5th till the 8th of March, received such a tremendous response from women and was considered a true gift to make women feel special.
Maha Tahirani, a longtime Hemani fan, was pleased about the sale and took to her Instagram to let women know that from March 5th to March 8th, they purchase all of their favorite Hemani products 15 and 20 % off.
Social Media Influencers, Mehak Raheel Khan, Eman and Alishba Chapsi too were all geared up to shop their favorite products from the Sale and they also shared some of their most loved picks from Hemani's skin Care Range.
Not only skin care WBHemani is now winning hearts(and noses) with their exquisite range of fragrances. Women rushed to fill their shopping carts with some of the most pleasant-smelling fragrances, such as Juliet and Pink, which were on sale for a flat 20% discount.
Also, the appearance of WbHemani at Glam Fest drew a large crowd, and attendees were eager to try everything from the Hemani product line. The huge response demonstrated how much people love and trust the brand.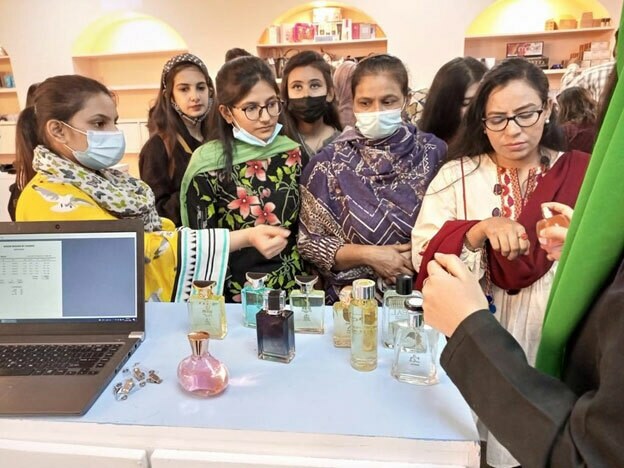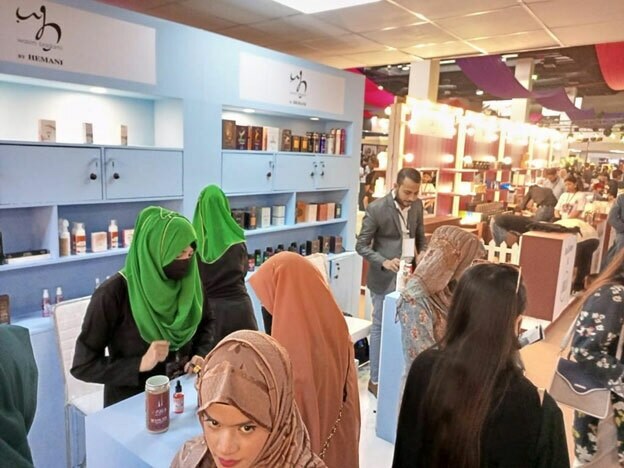 WB Hemani claims and demonstrates that it introduces items that are carefully selected from the best of nature's offerings. Getting raving reviews for all of their products, WBHemani has become a skincare favorite brand for people all over the world.