Let's face it, the way someone smells makes up a big part of their first impression.

A person's scent gives a little bit of a sneak peek into their personality, lifestyle, and their preferences. But let's face it, up until recently, a good fragrance meant an imported fragrance which in turn meant a really expensive purchase! With the price tag often going up to tens of thousands of rupees!
However, more recently local brands have taken up the mantle and are actually producing some really classy fragrances for men and women. One of Pakistan's most trusted and most loved lifestyle brands, Ideas has also introduced a range of perfumes to cater to a wide range of personalities and price points. So, essentially what we are getting is the quality and feel of an international fragrance at locally competitive prices.
Let's take a look at some of our favorite picks from the men's range of fragrances and perfumes by Ideas.
Journey for The Traveling Adventurer
To be honest, we are sold on the pitch black packaging and the blue bottle. It is so rich and masculine! The citrus woody musk perfume is mild in intensity but it sure packs a punch in terms of impact and complexity.
This earthy scent is anchored in a warm base of amber. But you will notice the vibrant, citrusy notes of mandarin, ginger, bergamot, and sea salt right away. And if you pay deeper attention, you will catch a touch of mint and iced tea in a burst of freshness. The scent truly reminds us of exotic locations, the charm of travel, and the joy of discovering new places and ideas.
A 100 ml bottle is priced at just Rs 2,390. Makes for a great present for someone who loves to travel and is an adventure seeker
Power Marine for the Ocean Aficionado
This heady yet gentle masculine scent is decadent alchemy of scents. The top, heart, and base notes come together to create not just a distinct fragrance but an aura of contemporary masculinity.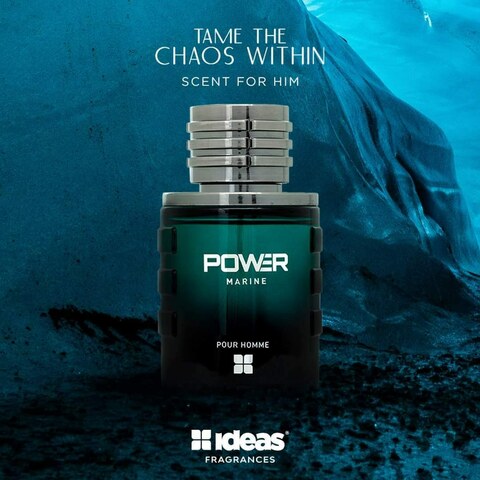 The fragrance has a base of dry amber and musk, with accents of vanilla, moss, and sandalwood, giving it a rich, strong earthy feel. The top notes are exotic and harken to a more traditional masculine element. It includes bergamot, black pepper, lemon, orange, and cardamom. At the heart of this fragrance lie notes of mandarin, patchouli, lavender, Egyptian geranium, and Muguet. The scent is reminiscent of an old warm charm.
The perfume retails for Rs 2,990 and is a must-have for anyone who has a taste for fine fragrances.
Opus for The Socially Savvy
Once again, we are in love with the rich, pitch-black bottle of the fragrance. It is a mild scent that is both woody and aquatic at its core.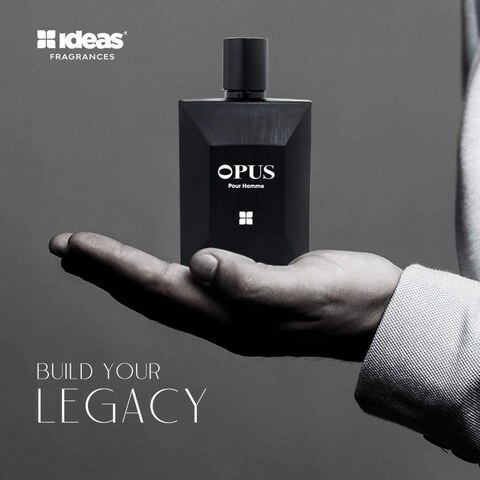 It is a complex scent that comes together surprisingly well. The top notes are basil, ginger, mandarin, and water mint. These fresh notes sit well with the heart notes of apple, nutmeg, violet, and a strong marine note. And these top and heart notes are built on a rich earthy base of incense, suede, amber, and cedar wood.
This is definitely one for the man who works hard and plays harder. It's elegant and it's fresh at the same time, taking one easily from day to night. It's a bargain for Rs 2,890, to be honest!
Ambassador for The Show Stopper
This is a strong scent that is bound to make everyone in the room take notice of who is wearing it. It bears a regal, graceful feel that is rich and luxurious in every note.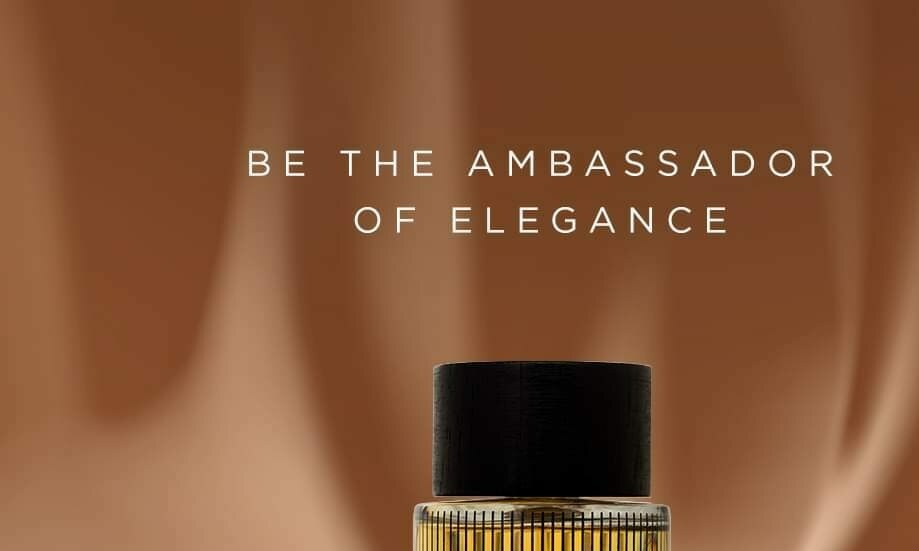 Encased in a black and gold bottle, the fragrance features top notes of black pepper, bergamot, and mandarin. The heart notes are a strong mix of violet, orris, and sued notes. It then lingers off with the based notes of styrax, cypress, and incense.
Ambassador is for the man who is not afraid of taking a stance and being the center of attention. Priced at Rs 3,690 it is well worth the investment!
Inspiration for The Elegant Charmer
The black and silver bottle is an indicator of the strong perfume it holds. Firmly within the amber Fougere family of fragrances, Inspiration has an air of confident elegance. It is warm, sensual, and decidedly masculine.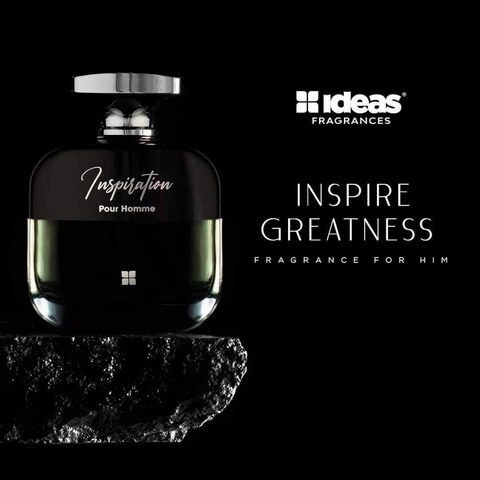 The top notes of the fragrance include bergamot, elemi, and rum. The invigorating heart notes of lavender and davana are absolutely exquisite. But what really makes the fragrance unique is its signature warmth and sensuality of the chestnut, cedar, and vanilla base notes.
Priced at Rs 2,890, this perfume by Gul Ahmed is for the man who wants to stand out and command an audience.
These were just some of our favorites from the men's range of fragrances by Ideas. Find one that fits your mood at www.gulahmedshop.com and tell us which one you picked!