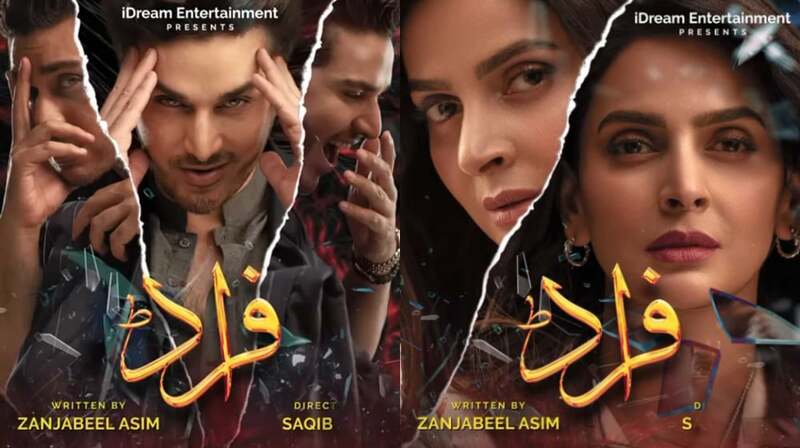 Drama serial, Fraud starring Ahsan Khan and Saba Qamar in leading roles is an exciting watch which airs every...

Drama serial, Fraud starring Ahsan Khan and Saba Qamar in leading roles is an exciting watch which airs every Saturday at 8 pm. Khan plays the baddie once again who is a notorious fraudster that takes on multiple identities and cons women into marriage, he wins them over with his absolute charming personality and then commits the heist not only robbing them of their jewels, property and bank balances but also destroys their lives leaving them behind as divorcees.
Let's bring you up to speed on what's been happening on Fraud:
Shan's sister, Tooba ties the knot with none other than the fraudster Sharjeel!
As the saying goes, what a small world, this is exactly what's happening in Fraud, while Tabraiz may think that he's gotten away with all his past frauds he has no idea of what's about to happen to him once Maya and him bump into each other. Tabraiz's new mother in law is Maya's boss at the boutique she works in, and we can't wait for Maya to figure it all out as soon as possible.
On Sharjeel's wedding night he hands antique gold bangles to his newly wedded wife which Maya sees the next morning, these bangles pique her interest as she remembers her own bangles which looked eerily similar to those in Tooba's hands. It seems like its just a matter of days for Maya and Sharjeel to face each other.
Maila and Talal unfortunately did not receive the happy ending they deserved!
The handsome policeman Talal who was happily married to Maya's younger sister Maila was killed by robbers during a snatching incident. The tragic incident left viewers traumatised and audiences have certainly raised the question of why this much-loved character was killed off in the show. Rabya Kulsoom's Maila has been in a state of grief and so has her entrie family. Rabya impresses with her performance and her cries are sure to tug your heart strings.
Nisaar Sahab Finally Reconciles with his sister and Nael!
The grief struck Nisaar Sahab has finally decided to forgive his sister and her son Nael for all that went wrong in the past. He believes the grudges he has been holding in his heart have angered the Almighty and wants to seek repentance from him. This now seems to be setting the stage for Nael's re-entry into their lives, will he be marrying the young widow Maila to make things right? Lets wait and watch to see what happens next.
Saba Qamar as Maya and Ahsan Khan's brilliant performances have us hooked to Fraud. The story has been thrilling to watch with Sharjeel successfully conning two women, the anticipation to see Sharjeel paying for his sins has us at the edge of our seats. Will Maya be the one who finally puts an end to the notorious fraudster?