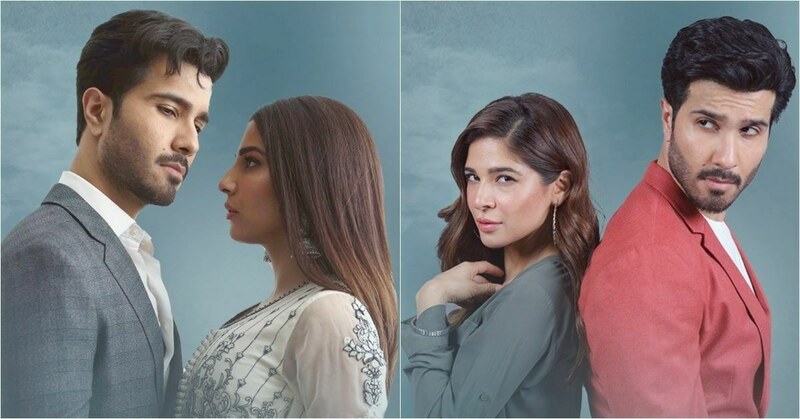 While Ayesha and Basit remain in love, Soha is trying hard to sow seeds of doubt in Ayesha's heart. Qudsia and Zoya...

While Ayesha and Basit remain in love, Soha is trying hard to sow seeds of doubt in Ayesha's heart. Qudsia and Zoya are playing a fresh game of lies to get Zoya and Amir together again.
With each new episode, Habs gains in interest and complexity. The drama, which airs every Tuesday, is directed by Mussadiq Malik and written by Aliya Makhdoom. Simple connections and rocky pasts are the focus of this tale. Ushna Shah and Feroze Khan's characters, Ayesha and Basit, are wed but are fighting to maintain their romance. Following a financial arrangement with her mother, Basit unwillingly wed Ayesha. According to the terms of his father's will, he had to get married in order to inherit all of his riches and business. Ayesha is also having a difficult time because of of her own family, especially because of her manipulative and self-centered mother. The fact that Basit's past never leaves his side; he is finding it extremely difficult to establish a healthy connection with Ayesha.
Ayesha and Basit continued to be the husband and wife we wanted them to be in this week's episode, much like they did in the one before it. To atone for his previous unkind treatment of Ayesha, Basit is not letting any opportunity pass. He continues to show her affection, gratitude with presents, and dinners .While they were still holding hands and were all set to go out for dinner, Soha (Ayesha Omar) shows up and reminds Basit of his promise to assist her with a presentation that would take place tomorrow. Ayesha understands the necessity and agrees that Basit should help Soha, but he goes over and beyond by inviting Soha to have dinner with them at home. Despite appearing to maintain her composure, Ayesha was not pleased with this. Soha gets the perfect opportunity to play her nefarious game. When Ayesha tells her that Basit considers Soha merely a good friend, Soha responds with a highly ambiguous question, "Is that all he has told you?" Furthermore, she raises doubts in Ayesha's mind about whether she truly loves Basit. After this conversation, Ayesha is left with questions and uncertainties, but Basit is all about surprises in this episode, so he tells her that they are going on a honeymoon.
When Yawar's sister asks Qudsia (Saba Faisal) to return the items she sent for Zoya, Qudsia, being Qudsia, is ready to pull another one of her tricks and tell another lie. Qudsia now returns Zoya to her home and begs Amir and his mother to pardon Zoya (Jannice Tessa) for her mistake. Amir and his mother are refusing to accept Zoya's return as she continues to deny taking the money, but Qudsia tells them that Zoya is pregnant while actually lying about it. Receiving such wonderful news causes both of them to forget everything Zoya did and accept her back. Qudsia now has the chance to get back the gifts Yawar's sister had requested. Bano (Dania Enwar) and Qudsia get a court summons asking them to vacate the home they are currently renting out because the owner wants to sell it. They are clearly concerned, and Qudsia believes it would be best to seek Bano's office for a loan. When Ayesha calls, she informs her that the house is being sold. Ayesha decides to speak with Basit about giving Bano the money she needs to buy the house because she is aware of how desperately her mother has wanted a home of her own. We continue to catch glimpses of Talal and his wife's sad lives, indicating that we will likely have to put up with Talal's sob story for a few more episodes. The episode did a great job of reiterating Ayesha and Basit's commitment to going above and beyond in order to express their love fully and take full advantage of their marital harmony. Every time their was a scene with the two, their on-screen chemistry was so infectious that we couldn't stop smiling ear to ear. Ushna and Feroze have fully transformed into a new character, and they are now flawlessly emulating Ayesha and Basit's love for one another in every scene.
We're eager to see how the couple's honeymoon turns out and hope Soha doesn't also spoil it.