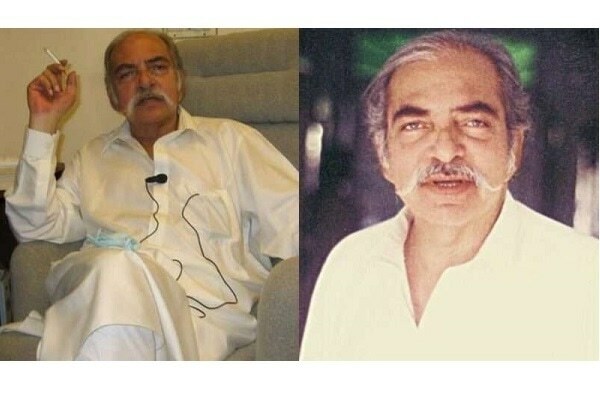 Pakistani celebrities mourn the demise of veteran playwright, Shoaib Hashmi who passed away in Lahore.

The legendary, renown Pakistani playwright, Shoaib Hashmi famous for his work in Akkar Bakkar and other popular hits from the 90's breathed his last on Monday, 15th May 2023 after succumbing to a prolonged illness at the age of 84.
Shoaib Hashmi is known for his multiple productions which included Akkar Bakkar, Sach Gup, Taal Matol and Balila, he was also an avid writer for newspapers and was known for the columns he wrote for newspapers, the News and Gulf News. He was also an author and had translated a few books out of which the most notable translation was, A song for this day: 52 poems by his father in law, the legendary Faiz Ahmed Faiz.
The news was shared by PTV official on its Twitter account where it states that Hashmi was not only a famous playwright but also a professor of Economics. He studied a Masters in Economics from Government College, Lahore and an MSc from the London School of Economics after which he studied theatre from the Royal Academy of Dramatic Arts in London.
Shoaib Hashmi was a highly decorated personality and wont he President's Pride of Performance Award in 1996, Hashmi was then bestowed with the Tamgha-i-Imtiaz in 1971. He was also awarded the Outstanding Merit Award in the Japan Prize Festival in 1974.
Condolences poured in after the news of his demise, notable personalities including Prime Minister Shahbaz Sharif shared his condolences and prayers with Shoaib Hashmis family.
Celebrities and media personalities including Ali Zafar, Simi Raheal and Saba Hamid also shared their condolences:
Daniyal Raheal, actor shares a heartfelt message with a black and white clip from Hashmi Sahab's classics.