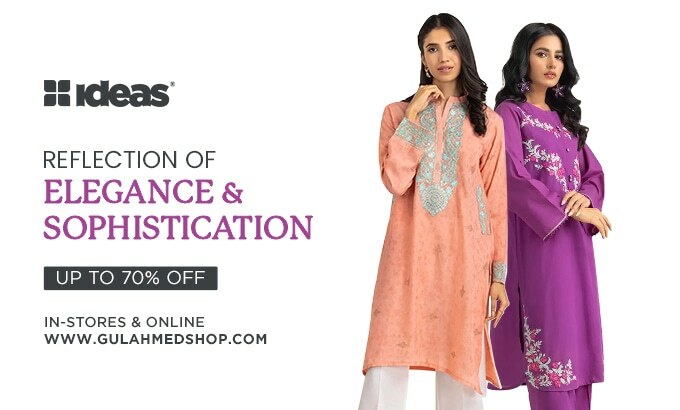 Every woman desires a wardrobe that seamlessly blends comfort and style, allowing them to confidently embrace each...

Every woman desires a wardrobe that seamlessly blends comfort and style, allowing them to confidently embrace each day. Ideas Pret, renowned for its diverse range of clothing catering to different preferences, offers the perfect solution. From everyday wear to semi-formal events, Ideas Pret presents a captivating collection of embroidered outfits that effortlessly elevate any ensemble.
If you are looking to give your wardrobe that much-needed upgrade, look no further. Here are our top picks from the Ideas Pret collection that will surely impress: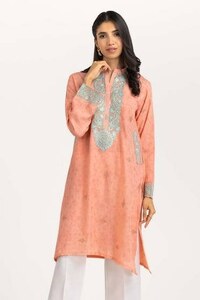 A Tapestry of Timeless Charm
This jacquard embroidered shirt from Ideas Pret is a masterpiece that exudes timeless charm. Crafted with precision, this garment features intricate embroidery, highlighting the exquisite jacquard fabric. The shirt's high-quality material ensures durability and comfort throughout the day. Style it with slim-fit trousers and embellished flats for a sophisticated and chic ensemble.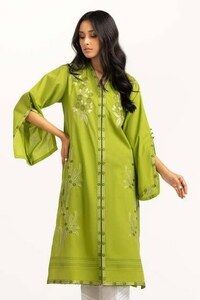 A Fusion of Grace and Versatility
The cambric embroidered shirt by Ideas Pret combines grace and versatility effortlessly. Its elegant embroidery enhances the soft and breathable cambric fabric, making it ideal for any occasion. Create a trendy look by pairing it with cigarette pants and statement heels or opt for a traditional touch with a flared shalwar and embroidered khussas.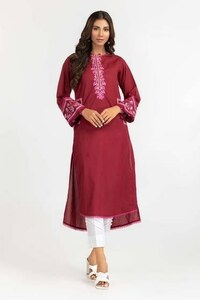 A Symbol of Subtle Sophistication
The embroidered cambric shirt from Ideas Pret is a true reflection of subtle sophistication. With delicate embroidery adorning the premium cambric fabric, this shirt exudes refined elegance. For a modern and chic ensemble, team it up with wide-leg pants and sleek pumps. Add a touch of glamour with statement accessories to elevate your overall look.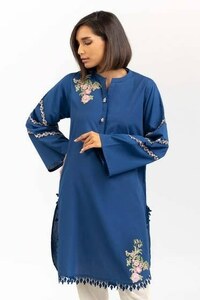 A Fusion of Vibrancy and Elegance
The cambric embroidered shirt from Ideas Pret effortlessly blends vibrancy and elegance. The vibrant embroidery on the cambric fabric adds a pop of color and energy to your attire. Style it with tailored trousers or gharara pants for a fashionable and feminine look. Complete the ensemble with strappy sandals and a matching clutch for a captivating appearance.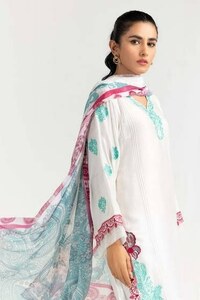 The Epitome of Grace
The khadi net embroidered shirt with dupatta by Ideas Pret is the epitome of grace and sophistication. The intricate embroidery on the khadi net fabric exudes an ethereal charm. Pair it with straight pants or a flowy sharara for a regal ensemble. Don't forget to drape the accompanying dupatta for an added touch of elegance. All these exquisite embroidered pieces from Ideas Pret can be effortlessly purchased either in-stores or online at http://www.gulahmedshop.com. Explore the wide range of options and choose the outfits that best reflect your personal style and preferences. The best part is that there are so many options up for grabs making sure every individual's needs are being catered to.
Ideas Pret has successfully combined comfort and style in their embroidered collection, catering to the diverse needs of women. Whether it's for everyday wear or semi-formal events, these garments are designed to make every woman feel confident and elegant. Embrace the enchantment of embroidered outfits from Ideas Pret and make a lasting impression wherever you go.