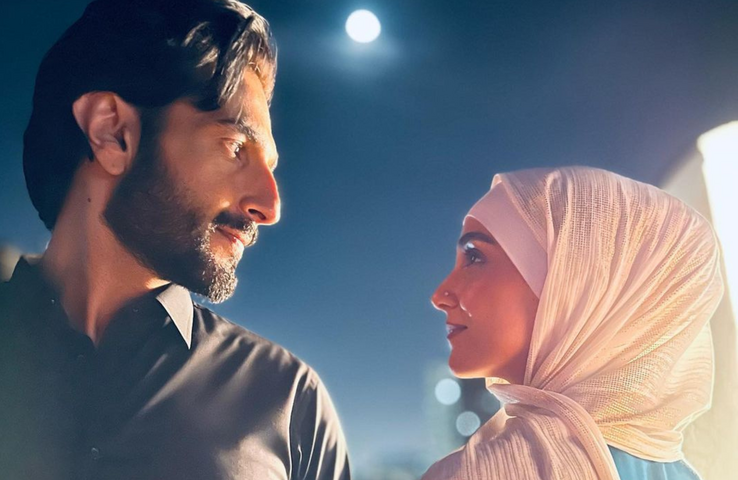 Hum TV's Yunhi has been one of the most beautiful dramas to be aired on Pakistani television. Breaking through the...

Hum TV's Yunhi has been one of the most beautiful dramas to be aired on Pakistani television. Breaking through the everyday 'saas bahu' sagas, Yunhi managed to captivate the audiences with a gripping plot and riveting storyline. Each character had something wonderful to give to the drama with each character's arc coming to a befitting end. The leading duo Bilal Ashraf and Maya Ali playing Dawood and Kim have been a treat to watch, oozing chemistry and amazing rapport between them, the two have become the 'No.1 Jodi' for the season.
Yunhi was shot in a poetic manner, each scene beautifully crafted, having a deeper meaning than what was being showcased. The drama had multiple messages about Pakistani people, breaking stereotypes and the importance of consent in marriage. Throughout the drama, the showmakers had incorporated pivotal messages for the audience. Kim changing the family's conventional thinking, bringing about a much needed development in their age-old perspectives about second marriages, late marriages, education for women and consent for marriage is what made Yunhi a must watch!
The ensemble cast including Bilal Ashraf, Maya Ali and the entire supporting cast played their roles brilliantly well essaying their characters to a T. We may be sad to see Yunhi end but we're surely excited to see what the actors sign up for next.
The blockbuster drama came to a finale over the weekend but here's what we learnt from Yunhi:
Don't Judge a Book by Its Cover
Kim aka Kanez Fatima was hated by one and all in the beginning, the haughty American born return was a pain for all to watch. The girl who had nothing nice to say about Pakistan or its people was despised and Maya Ali received the hate for it over social media. However, we absolutely loved how the directors took her character forwards, making audiences fall hopelessly in love with the straight-forward Kim. Everyone at Dawood's home judged her for not being a good muslim, wearing inappropriate clothes and not respecting elders or their wishes. However she slowly proved everyone wrong by showing what a beautiful person she was inside-out.
Religion Cannot be Enforced
The lesson learnt by audiences watching was Religion cannot be enforced on anyone, especially not after marriage. Dawood gave Kim the time and space she needed, Razia and Dadajaan were not happy with Kim wearing inappropriate clothes but did not force her to change her ways. Dawood on the other hand counselled her in some way or the other through his love, care and affection. In the last episode when Kim comes back from America after a year, she dons a head-scarf (Hijab), shocking everyone at home. She then tells Dawood that this only happened when she got closer to Allah by herself and not because anyone asked her to do so. Kim proved in the end that there is no greater love than that for the Almighty.
Its time we Stop Caring About 'Log Kya Kahengay'
Kim's beliefs may have sounded far fetched from the Pakistani culture but she was right to question some of the basic rules followed by all at Dawood's home blindly. She did not care about age old customs and did not believe in 'log kya kahengay'. She believed in Zulfi's love for Iqbal and managed to convince everyone to get the two married off although Dada Ji believed otherwise. Slowly and steadily she managed to change everyone's views including letting Suraiya study further instea dof being married to the first proposal they came across.
What are your thoughts on Yunhi's Finale? Let us know in the comments below.