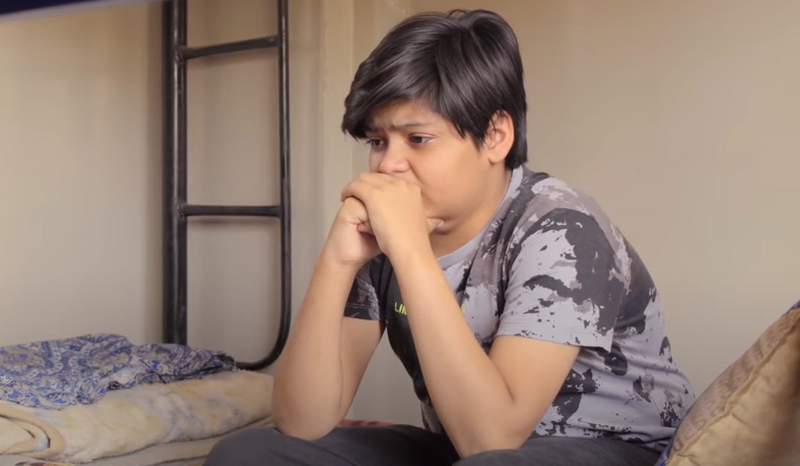 His future seems bleak, especially now there is an allegation of murder on his hands.

The late legendary writer Asma Nabeel indeed penned a drama as thought-provoking yet depressing as 'Pinjra' for a reason. She wanted to ensure that modern-day parents realized that old-age parenting techniques are merely harming the young generation of today.
A suppressive and unsupportive father has merely landed the young Abhaan in jail. His future seems so bleak, especially now there is an allegation of murder on his hands.
The cast stars Omair Rana as Jawaid, Hadiqa Kiani as Khadija, and Sunita Marshal as Wajiha along with the child stars- Aashir Wajahat as Azaan, Aina Asif as Abeer and Ahmed Usman as Abhaan. Together, they are delivering phenomenal performances in their respective roles.
Let's see what has happened this week in Pinjra and if there will be any hope for Abhaan's bail in the drama.
When lawyers go corrupt
This episode showed how corrupt some lawyers in Pakistan can be and how they can be easily bought through the power of money and influence. Poor Abhaan might never get justice because Umer's wealthy father has ensured that he loses the case. Meanwhile, Jawaid trusts his lawyer with a blind eye.
Wajiha's new lawyer friend Arsalan (Fuqran Quraishi) advises that she should inform Khadija to change the lawyer because he is no longer loyal to the case. This infuriates Jawaid who leaves no stone unturned to character-assassinate Wajiha all over again. His narrow-mindedness and ignorance will probably destroy his whole family.
Even Azaan, who has been an exemplary child his whole teenage so far, is suffering from his father's anger. All he is doing is supporting his mother in these tough times. He takes his mother to the Remand home so they can get a chance to meet Abhaan but they return without meeting him.
It is like doomsday has dawned upon Khadija since her child went to prison. But she gets the shock of her life upon realizing that Umer has passed away and now, nothing can save Abhaan. Javaid remains heartless in this situation and screams at Abhaan when he goes to meet his son after days in the Remand Home.
In another twist, the police find out that Abhaan takes drugs. This information is bound to complicate the case even further for him.
Hadiqa win hearts again
Pinjra is a masterpiece and every parent in Pakistan needs to watch and learn from the story. Hadiqa Kiani has proved to us time and again that her acting is impeccable. She embraces every role with aplomb and this time she has yet again surprised us all with her flawless acting as Khadija.
The next episode's promo shows that her character will be on the verge of collapsing now that her husband is constantly gaslighting her for the tragedy that has fallen on their home. But this is just the start of their struggles. Umer's father will use all his strength and power to bring down Abhaan. How will Khadija and Jawaid keep their family from breaking apart? Let's wait and watch