With winter shivering our spines, now is the perfect time to pick up a few new sweaters to keep you warm. As any...

With winter shivering our spines, now is the perfect time to pick up a few new sweaters to keep you warm. As any fashionista knows, it can be tough to find sweaters that look great, feel comfortable, and don't break the bank. To help out, we've compiled a list of five of the best women's sweaters from Salt by Ideas this season.
Read on for a rundown of our picks!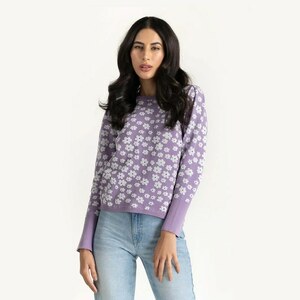 Lilac Floral Knit Sweater
If you're looking for warmth and style in one package, then look no further than this Floral Knit Sweater. This sweater is made with jacquard weave and comes in cute lilac shade so you can style it any way you like. It also features ribbed trim at the cuffs and hemline to keep you cozy even when temperatures dip below freezing.
Soft Knit Mock Neck Sweater
This mock neck sweater from Ideas is perfect for those cold winter days when all you want to do is curl up with a good book or movie and stay inside. It's made from soft knit fabric that will keep you warm without feeling bulky or uncomfortable. Plus, it comes in a bright orange color that can lift your mood up on any gloomy day.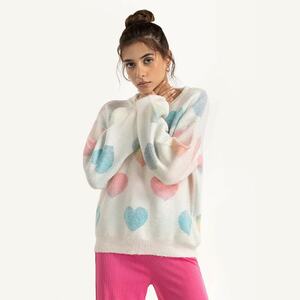 White Heart Knit Sweater
This white heart knit sweater is sure to become an instant favorite in your winter wardrobe. This cutesy pullover features ribbed edging for a clean finish and is made from jacquard yarn for maximum warmth and comfort. It also looks great with jeans or dress pants, so it's perfect for everyday wear or special occasions alike!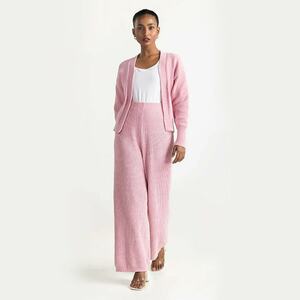 Pink Open Cardigan
This cardigan from Salt by Ideas is sure to turn heads wherever you go! This cozy sweater features a open front with a cropped length that adds visual interest while still keeping things subtle enough for everyday wear. Plus, it will keep you warm even on those chilly nights out with friends.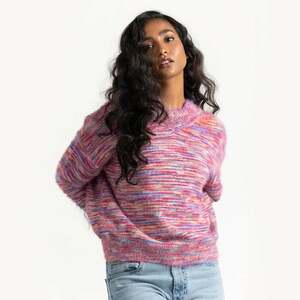 Multicolored Knit Sweater
Last but not least is Multicolored Knit Sweater – an absolute must-have for anyone who loves classic knits! This colorful knit sweater features an oversized fit with ribbed detail at the neckline, cuffs, and hemline for a truly timeless look.
No matter what your style or budget may be this season, there are plenty of stunning women's sweaters available to choose from — so why not treat yourself? From classic knits to modern patterns, these five sweaters are sure to keep you warm while still looking chic and stylish all winter long! Shop now from gulahmedshop.com to get the hottest winterwear for women.