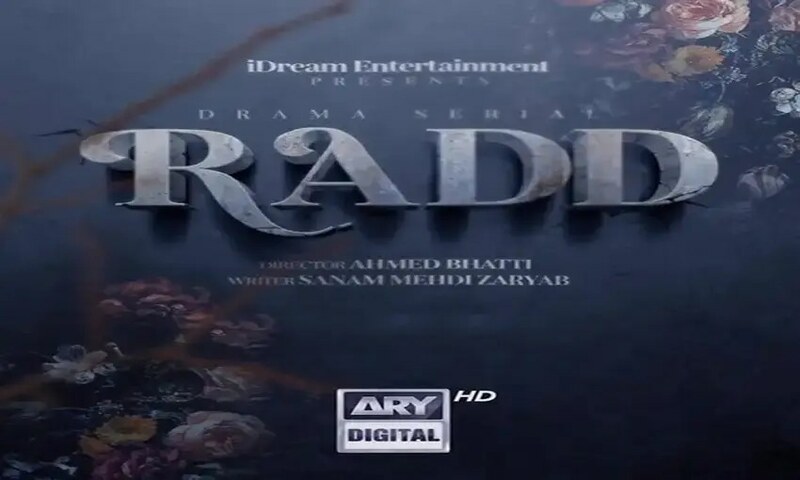 Get ready to embark on an extraordinary journey into the world of Pakistani television as 'Radd' prepares to...

Get ready to embark on an extraordinary journey into the world of Pakistani television as 'Radd' prepares to grace our screens. This upcoming drama, which features an unconventional and dynamic pairing of Hiba Bukhari, Sheheryar Munawar and Arsalan Naseer, is set to dazzle the viewers. Penned by the talented Sanam Mehdi and expertly directed by Ahmed Bhatti, the drama is produced under the banner of iDream Entertainment. With a stellar cast, a creative powerhouse behind the scenes, and a compelling narrative, Radd promises to be a refreshing and engaging addition the entertainment industry.
Here are 5 Reasons Why Radd is All Set to Be the Next Blockbuster Serial:
A Compelling Teaser Promises a Blockbuster Drama in the Making
With almost everything yet under wraps for drama serial Radd, the air of mystery surrounding the storyline has left people guessing after the short teasers were released earlier. Radd offers viewers a tantalizing glimpse into what promises to be an emotionally charged and captivating drama. Sheheryar Munawar's recitation of a poignant poem in the teaser has left the audience in awe of his depth and soulful delivery.
Munawar's voice, with its rich emotive tone, has an almost magical quality that draws viewers into the narrative's emotional background. As he recites the lines of the poem, one can't help but be moved by the sincerity and passion that he infuses into every word. His voice carries the weight of heartache, but it also brims with hope, creating a poignant contrast that resonates with the audience.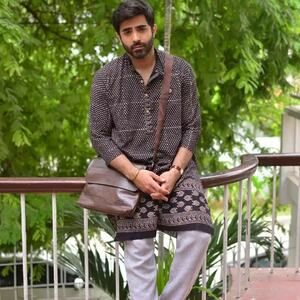 An Unconventional Trio Coming Together: Sheheryar Munavar, Hiba Bukhari and Arsalan Naseer
The unconventional trio coming together for the first time on Pakistani television has fans excited for the show's dynamics. Sheheryar Munawar, Hiba Bukhari and Arsalan Naseer as the leading actors in Radd has taken the Pakistani entertainment industry by storm. Their collaboration in this project has been a refreshing departure from the usual pairings seen in television dramas, and it has certainly piqued the curiosity and interest of viewers.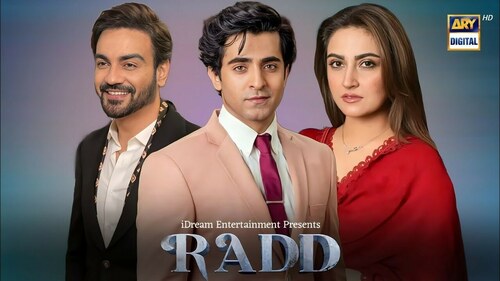 Sheheryar Munawar and Hiba Bukhari bring their own unique charisma and acting skills to the table, making their on-screen chemistry in Radd a delightful surprise. Adding to the equation is the dapper Arsalan Naseer who is making his grand debut on ARY with Radd, we can't wait to see this unique and intense love triangle pan out between the three stars.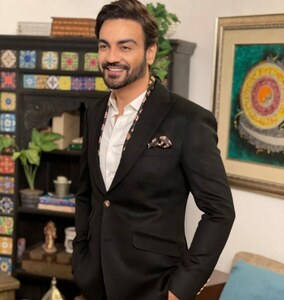 Sheheryar is known for his versatility and impactful performances and the ultimate lover boy and Hiba, is celebrated for her charm and acting prowess, while Arsalan is renowned for his versatility and the ability to embody a role to the T. The trio has captured the attention for audiences and we can't wait to see how the story is set to unfold.
Hiba Bukhari Dazzling as the Leading Lady in Radd
The latest sensation of Pakistani dramas, actress Hiba Bukhari will be seen gracing the screen for Radd after currently being seen on various channels. Her magical presence on screen has currently made her a household name, her dramas have a gripping storyline and her seamless transitioning into various roles has captured the hearts of viewers.
Currently, Hiba Bukhari can be seen gracing the most trending television shows, Jhok Sarkar and Tere Ishq Ke Naam and her popularity continues to soar. Hiba's journey to stardom has been marked by her exceptional acting prowess and her ability to immerse herself in diverse characters. Her talent and dedication to acting have earned her a dedicated fan base and a reputation for delivering outstanding performances.
An Ensemble Cast to Watch Out For!
The drama features an ensemble star cast including Dania Enwer, and Mohammed Ahmed who once again will be taking on the sweet father's role. Veteran actor Mohammed Ahmed is also appearing on screen as one of the most cunning and disgruntled father in law ever in Mujhay Qabool Nahi Hai and we're excited to see him back on TV as the doting father who makes us fall in love with him each time he appears on screen! Arsalan Naseer will also be seen in a pivotal role, audiences are excited to see Naseer in a role like never before.
The surprise in the show is popular theatre artist, Yamina Peerzada, who will be seen alongside Hiba Bukhari and Dania Anwer playing the role of Hiba's sister, with Mohammed Ahmed as their father. Viewers are anxiously waiting to see how the drama pens out with Sheheryar Munavar and Hiba Bukhari as the leading duo for Radd.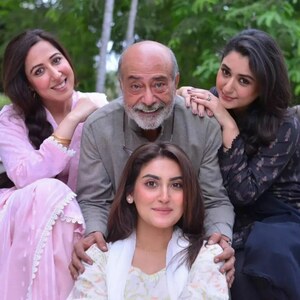 A Brilliant Team Behind the Camera
Radd is produced by ace production house iDream entertainment with blockbuster dramas to their name such as Fraud, Baby Baji and Kaisi Teri Khudgarzi amongst others. To add to this, the show is being directed by Ahmed Bhatti who has a number of popular dramas under his belt, Radd is surely going to be yet another feather in his cap. His recent directions that have made waves across the showbiz industry are Tere Ishq Ke Naam and Sar e Rah.