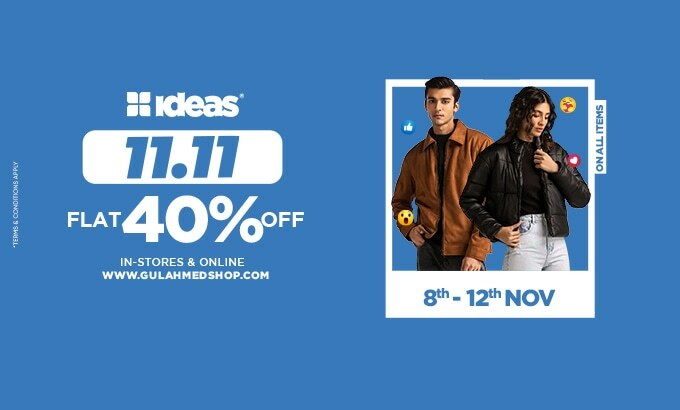 Excitement is in the air as we gear up for the much-anticipated 11.11 Sale at Ideas! From November 8th to November...

Excitement is in the air as we gear up for the much-anticipated 11.11 Sale at Ideas! From November 8th to November 12th, this shopping extravaganza will be available both in-stores and online, offering a FLAT 40% discount on a vast variety of items.
The sale is your golden ticket to savings, and we can't wait to share the fantastic deals and offers across all Ideas categories. Mark your calendars and get ready to score big discounts on fashion essentials!
Ideas 11.11 Sale - Embrace the Savings on Across All Categories
The 11.11 Sale is not just an ordinary shopping event; it's a spectacular opportunity for customers to enjoy substantial discounts on a wide array of products. From clothing to home decor, accessories to footwear, Ideas offers an extensive range of categories to choose from. Whether you're looking to refresh your wardrobe, revamp your home, or simply indulge in some retail therapy, the 11.11 Sale is your chance to do it all without breaking the bank.
Let's take a sneak peek at some of the standout deals that will be available during this sale: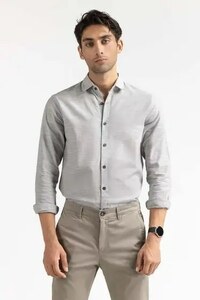 Grey Basic Casual Shirt - Men (Price: 1554 PKR): This classic gray casual shirt for men is a versatile addition to any wardrobe. It offers a timeless and stylish look, perfect for both casual and semi-formal occasions. The FLAT 40% discount makes it an unbeatable deal, allowing you to elevate your style without straining your budget.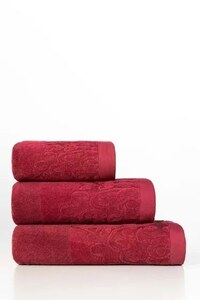 Sangria Jacquard Dyed Towel (Price: 990 PKR): Pamper yourself with the luxurious towel. Crafted with care, this high-quality towel not only adds a touch of elegance to your bathroom but also provides exceptional comfort. With a FLAT 40% discount, it's a steal at just 990 PKR, ensuring you enjoy a taste of luxury without the hefty price tag.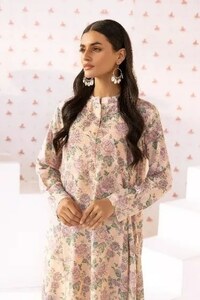 Ayudia Khaddar Printed Shirt and Trouser (Price: Flat 40% off): This co-ord set is a testament to Ideas commitment to blending tradition with contemporary style. The FLAT 40% discount makes it a must-have for those who appreciate the richness of Khaddar fabric and the beauty of traditional prints.
Off White Round Neck Top (Save 1656 PKR): This chic off white round neck top is a versatile addition to any woman's wardrobe. The round neck design adds a touch of elegance, while the off-white color is easy to pair with different bottoms. With a saving of 1,656 PKR, it's a stylish steal that won't break the bank.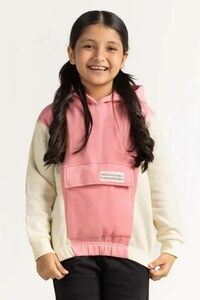 Girls Pink Basic Sweatshirt (Save 2172 PKR): Keep your little one warm and stylish with this Girls Pink Basic Sweatshirt. The vibrant pink color adds a pop of fun to her winter wardrobe, and the FLAT 40% discount means you can keep her cozy without compromising on style or budget. Saving 2,172 PKR on this item is a delightful bonus.
With discounts like these, your shopping cart is bound to be brimming with fashion, home, and lifestyle essentials. This 11.11, Ideas is here to make your shopping experience not just enjoyable but also incredibly budget-friendly.
Conclusion:
The 11.11 Sale at Ideas is your chance to unlock remarkable savings and upgrade your lifestyle. The website, www.gulahmedshop.com, is your gateway to online orders, allowing you to explore and shop from the comfort of your home.
Additionally, their nationwide delivery option is available for just 99 PKR, ensuring that your purchases reach you without hassle.
Shop wisely, shop big, and make the most of the savings that come your way during this spectacular event. Get ready to indulge in a shopping spree like no other!