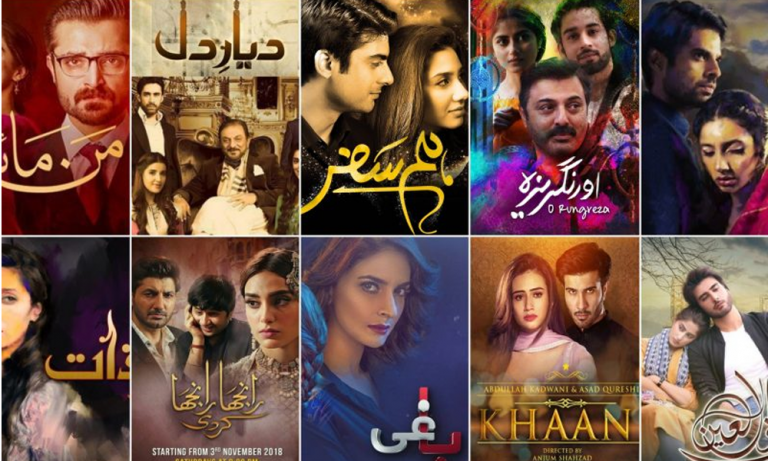 Pakistani dramas are doing really well, and there's no denying it. It's undoubtedly a glorious period for the drama industry with great directors, mind-blowing writers, overwhelming scripts and brilliant singers. Not only are the storylines pretty amazing, but also the OST of each hit drama has been nothing short of mesmerizing.
We have handpicked 5 of the best OSTs from plots that kept us hooked to our TV screens in 2019. From the lyrics to the melodies, each one of these OSTs is a jingle that we have all fallen in love with:
Mere Pas Tum Ho
Composed by Naveed Naushad, this mega-hit song has the vocals of the Rahat Fateh Ali Khan. The lyrics have been penned by none other than the writer of MPTH Khalil Ur Rehman. It's a magical composition with powerful lyrics and a sad vibe, and rightly one of the best ones ever made.
Alif
Composed by Shuja Haider, Alif is as amazing as the drama itself. Shuja Haider has always done an amazing job with song lyrics and Alif is yet another example of his talent. Sung by the absolutely gorgeous Momina Mustehsan, Alif is a must-listen, hands-down!
Do Bol
Do Bol had us all singing and we can't deny it. When the drama aired, the OST became more popular than the storyline itself. This duet by Nabeel Shaukat & Aima Baig is melodious, sad yet a soulful number. Imran Raza deserves credit for writing such laudable lyrics.
Ishq Zahe Naseeb
Naveed Naushad has another masterpiece composition to his credit. With a distinctive storyline about personality disorder, the superb OST makes for another reason to watch this stellar. The lyrics of Ishq Zahe Naseeb are written by Hashim Nadeem.
Kahin Deep Jaly
The last one on the list but definitely not the least is Kahin Deep Jaly by the uber-talented Sahir Ali Bagga. Bagga's magical voice is a mere treat for the ears, and this is one of his finest performances.
Which one of these top 5 have you been listening to in loop?