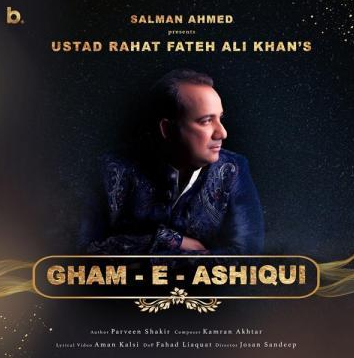 A song by Ustad Rahat Fateh Ali Khan and Salman Ahmed, which whisks you away with impassioned allure and lyrical magic.

Gham-e-Ashiqui, released on July 30th is a song about heartbreak, loneliness and the journey in between when you lose all your senses to the tragedy of love. Ustad Rahat Fateh Ali Khan's melodious symphony not only reduces us to tears, but places us in a love-lorn trance.
The same feelings of love and trust, which one can compare to devotion of a 'Zahid' or 'Majzoob' who is divorced from the outside world while being immersed in an inner plane of sorts, like a whirling dervish who does not see anything else while compelled with passion.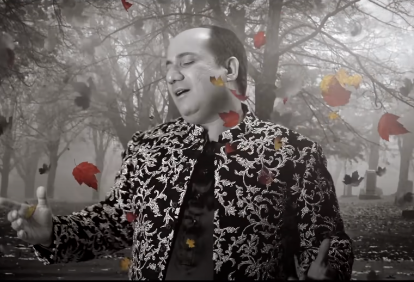 The song discusses the painful ('gham') plight of a lover, 'ashiq' who is recalling how the same love that powered him through all his hardships has become his hardship, while he himself is losing all his senses after losing his love. The emotional lyrics cause an overwhelming sensation of a tidal wave of feelings which the whimsical Rahat Sahab is able to elicit from the audience. With true authentic poetry in the form of a velvety impassioned display of song creates another dimension for the listener to be submerged in entirely.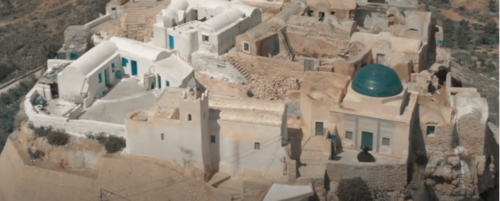 Not only do the lyrics entice you to the point of not being able to pull away from the riveting motions, the video itself is a work of magic in a superb cinematic art form. From historical aesthetics in a pool of ruins, with a whirling dancer giving a Sufi feel to the dynamic, with a grand architectural backdrop, to a surreal walk along the seashore. The powerful visuals of the astounding Rahat Sahab himself appear in a dramatic monochrome universe with Autumn leaves gently falling while his resonating words gripped with grief leave us in awe.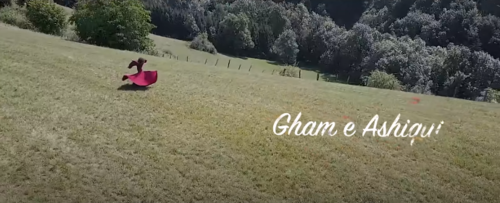 The music video for the song along with the audio essence itself is a stimulating sensation full of wonder and amazement at the intensity of the paragon sensation. From marvelous sights to oscillating audio effects, Gham-e-Ashiqui is on another level already within weeks of its release. Combining elements of faith, history, architecture and an adventure wrapped into a soulful symphony which you can listen to on repeat!
Let us know what you think!