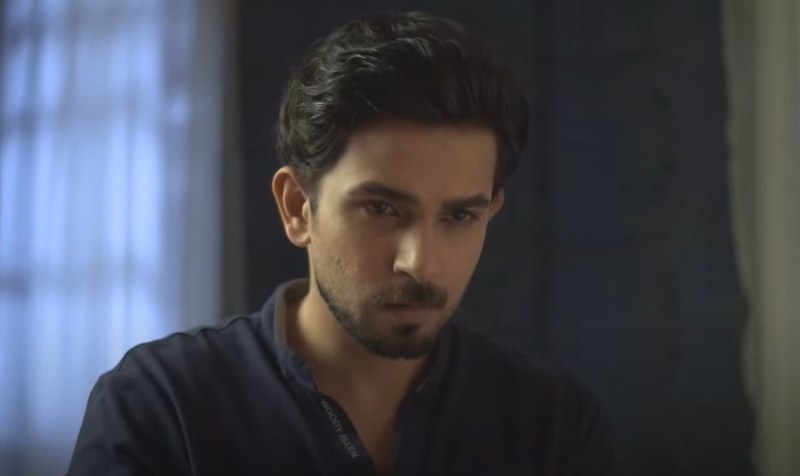 The sub-plots on Muqaddar have spiced up the ante and the story line continues to thicken!

After all these months, Muqaddar continues to go strong and ride high this drama season. However, the recent episode was slow-paced and gave less screen-time to Faisal Qureshi and Madiha Imam.
This time, the plot revolved more around other major cast members, Haris (Ali Ansari), Abeera (Sabeena Farooq), Hasan (Haris Waheed), and Saad (Haroon Shahid).
Saad is Very Close to Discovering Saif Ur Rehman's Secret
Viewers of the drama know already how much Saad is infatuated with Raima. He might be engaged to Abeera, but his heart belongs somewhere else. It seems like he will be amongst the first of the characters to confront Saif Ur Rehman for abducting Raima.
It all happened when he spotted Saif's car from the farmhouse in the city. He also saw Raima in it and was quick to get to the bottom of the matter.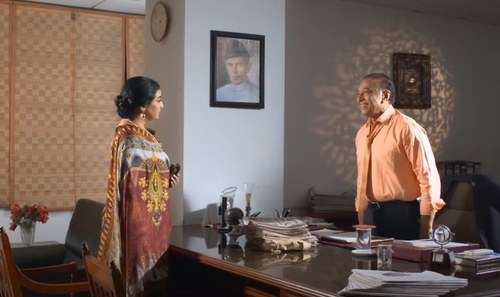 Meanwhile, Abeera's mother has turned her savage mode on and is keen to destroy Hasan Shirazi once and for all. While she has nothing against him, she can go to any lengths to prevent Abeera from marrying him. Consequently, she visits the owner of a media house and pays him money to publish a scandal in regards to the actor hiding a secret marriage. All hell breaks loose once the scandal gets published. Abeera refuses to believe it, however, her mother brainwashes her into considering that Hasan is indeed a liar and a cheat. This causes Abeera to lose her mind over the news. So much so, it drives her on the verge of suicide and is stopped at the right moment by her mother.
Wedding preparations are in full swing at Haris's home. His parents are all set to bring Maham as their daughter-in-law while their son is still suffering from painful memories of Raima's alleged betrayal. The episode ends on a cliff-hanger when Saif Ur Rehman is lost in lauding Raima's beauty, while she is fast asleep. However, she wakes up with a startle and cries Haris's name as she awakens.
Are Saad and Raima's livesin danger?
We are hoping that the upcoming episode will be spicier than usual as the promo unveils Saad finally hunting down Raima at Saif Ur Rehman's farmhouse.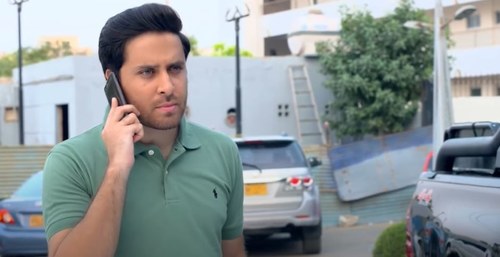 What's more, he lashes out at him that he won't let Saif do injustice to Raima. He even announces his love for her, only to have a gun pulled out in front of him by his very own blood relative.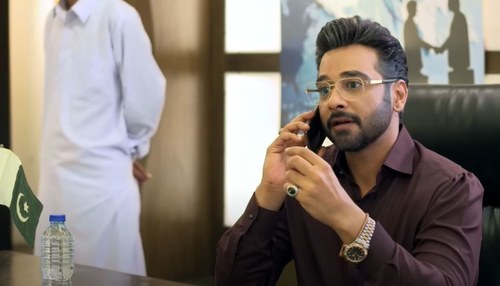 It seems Saad will be bidding us farewell soon. Saif Ur Rehman will surely not let him live after his rebellious confession. Also, Saad will likely instigate Raima to flee with him and we hope she fights back rather than be gullible.
Haroon Shahid and Ali Ansari's Performances Rule the Day
While we missed the usual hot and sour chemistry of Faisal Qureshi and Madiha Imam, it seems like the supporting cast was given more limelight in this episode.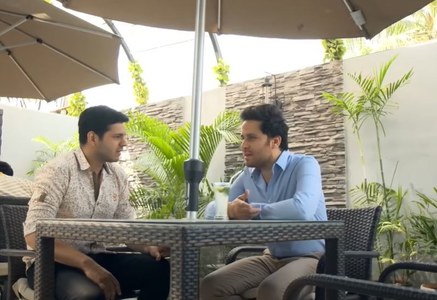 Haroon Shahid is a stellar actor and we saw his performance taking a strong turn in this episode. We can't wait to see his fiercer side in the battleground in the upcoming week.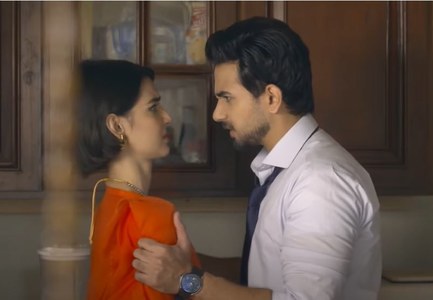 Amongst the leading stars, Ali Ansari is giving his best to the story. His acting seems natural as he goes through old memories of Raima and pain flashes so effortlessly across his face. He aced the scene where he finds Saif Ur Rehman's business card in Raima's room and tears it into pieces.
While this episode was all about the subplots in Muqaddar, let's see what bomb will explode next week in the lives of Saif Ur Rehman, Raima, Saad, and Haris.