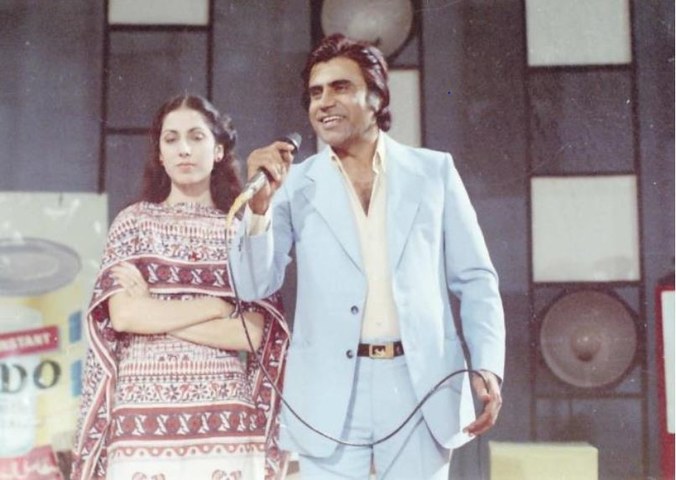 The nation mourns the end of an era with the loss of the legendary icon.

Today marked the end of an era as Pakistan lost yet another of its gems- the legendary Tariq Aziz. Aged 84, the television host, actor, and politician passed away after battling with a prolonged illness.
Born in Jalandhar (India) on April 28, 1936; Aziz and his family migrated to Pakistan after partition in 1947. Though he has bid us farewell, he will forever be an evergreen icon that had the honor of hosting the longest-running show on Pakistan television 'Neelam Ghar', that later got re-branded as the 'Tariq Aziz Show'. Beginning in 1974, it continued for four decades and fashioned a golden legacy for contemporary game shows of today.
However, none can match Tariq Aziz's persona and energy. He had style, grace, and charisma that no one can come even close to. Only he could have crafted a classy opening statement like
"Dekhtee Aankhon, suntay kaanon aap ko Tariq Aziz ka Salaam."
What's more, he also acted in 42 films. He was part of the inaugural team of presenters on PTV's first-day transmission on November 26, 1964.
There is so much the television industry owes to Tariq Aziz. In 1992, he was awarded the prestigious Pride of Performance Award by President of Pakistan in recognition of his services. Pakistan's entertainment industry is in deep grief as they mourn the loss of the legend and an irreplaceable institution.
The team at Hip in Pakistan express their sincere condolences to the family of the deceased. May his soul rest in peace.