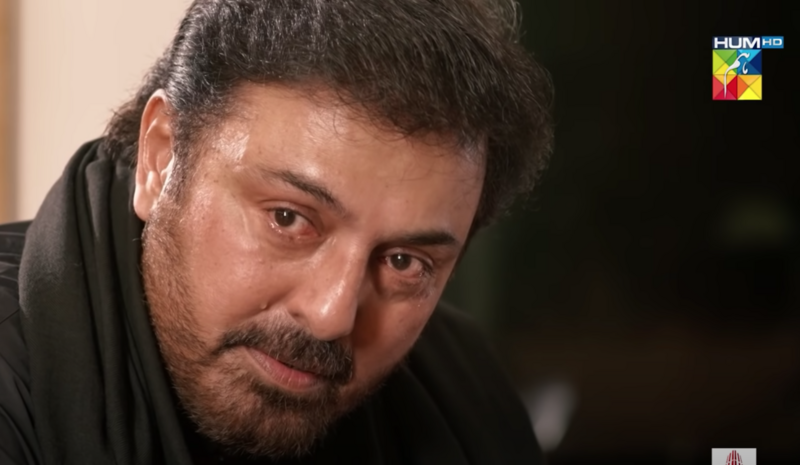 HUM TV's drama Parizaad is a masterpiece drama in the works, from the addictive and riveting storyline to the ...

HUM TV's drama Parizaad is a masterpiece in the works, from the addictive and riveting storyline to the deep, thought-provoking dialogues and not to forget the exemplary performances by all the cast members, this is one drama on air at the moment that is surely a must-watch for everyone out there. Ahmed Ali Akbar has been ruling the screens as Parizaad but the last few weeks we have been hooked to the show due to the charismatic role of 'Behroz Karim' played by none other than the legendary, Nauman Ejaz. In an unfortunate turn of events and the play writers giving yet another twist in the tale, Behroz Karim's decision to commit suicide was one of the most heart-breaking turn in the on-going story!!!!
Parizaad being the most self-less person to have ever existed gave up his safety with Guru and his men and returned to the city only to be arrested by the police and was accused of helping with the murder of Laila Sabah and her lover. In jail, Parizaad then took the blame on himself and confessed to have committed the murders. This unpredictable turn left inspector Badar Munir stumped but she was sure Parizaad was simply lying to save his boss.
The Betrayal by Laila Sabah
Behroz Karim's third wife Laila Sabah played by the gorgeous diva, Urwa Hocane, was very dear to the mafia don. However, she not only strung her husband along as she secretly met her lover whenever she could, but she also fooled the naïve and innocent Parizaad with a sob-story on how sad and lonely she was in the mansion. She managed to trick Parizaad into falling into cahoots with her after lying to him about going to visit an old aunty of hers that was sick. The betrayal came as a shock to Behroz Karim and he ordered the murder of Laila and her lover but spared Parizaad as he was aware of his pure intentions.
Behroz Karim's Descent to Death
To the outside world Behroz Karim was a business tycoon but he had various illegal businesses under his belt too. At the start of the police investigation on the murders of Laila Sabah and her boyfriend's death, we were sure that Behroz Karim would not be held accountable for any of it since he had his sources and 'friendships' with government officials in powerful positions. However, the determined police officer, Badar Munir proved us wrong as she managed to apprehend Behroz Karim after all. What made Behroz Karim stay back in the country when he could have flown out in a jiffy, is a question that remains on our minds. It could have been because he was now merely an empty shell of a person after the betrayal of his wife, one whom he was madly in love with.
Inspector Badar Munir continued to investigate the matter and was finally able to get hold of a letter written by Laila before her death in which she had listed all the proofs against Behroz Karim. She wasted no time in reaching his house and arrested him, what followed was one of Nauman Ejaz's best performances to date, his walk of shame towards his dressing room and his expressions were on point, at no time did we predict he would take his own life in the very next moment.
Nauman Ejaz Impresses Once Again in Parizaad!
As viewers we were put in a tight spot where we couldn't help but feel sorry for Behroz Karim when we heard that gunshot, kudos to the charismatic role essayed by Nauman Ejaz, his character was essentially the bad guy but one could not stop rooting for him due to his remarkable larger-than-life performance. Oozing grace and persona, the veteran actor took command of the show and his tragic death left us in shock. Once again the unpredictability of Parizaad's plot has us hooked to the show and we can't wait to see how the story unfolds after the death of a major character.
What's Next for Parizaad?
Now that his boss is no more, Parizaad has received quite a sum of money in his name left behind by Behroz Karim. We can't wait to see how this incident alters Parizaad's life and brings about the much needed changes that he has longed for all his life.