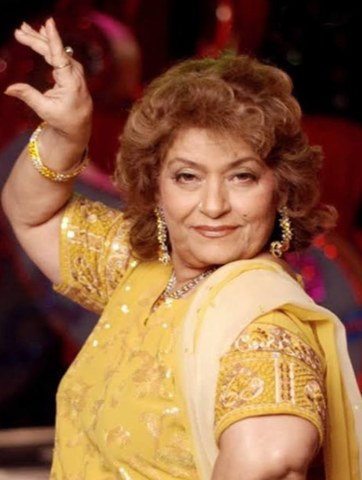 "Saroj Khan made dance look easy," the veteran Bollywood choreographer passed away due to cardiac arrest on Friday in Mumbai.

Beginning in the industry as a child actress, after her parents moved to India post-partition in harsh circumstances, Ms. Khan went on to choreograph some of the most memorable performances of the 1980s and '90s. Saroj Khan, a Bollywood choreographer whose film career spanned more than 60 years, and who created some of the industry's most famous dance scenes in the 1980s and '90s, passed away on Friday morning at Guru Nanak hospital in Mumbai. She was 71.
Saroj Khan choreographed nearly 2,000 songs, including many Bollywood classics. There was the frenetic "Ek Do Teen" from the movie "Tezaab" (1988), the raunchy "Choli Ke Peechay Kya Hai" from "Khalnayak" (1993), "Hawa Hawai" from "Mr. India" (1986), the sizzling "Dhak Dhak Karne Laga" from "Beta" (1991) and the lush songs from the period drama "Devdas" (2002). Much of her best-known work was in collaboration with the actresses Madhuri Dixit and Sridevi, who died in 2018.
"I'm devastated by the loss of my friend and guru, Saroj Khan," Ms. Dixit said on Twitter.
"Will always be grateful for her work in helping me reach my full potential in dance. The world has lost an amazingly talented person. I will miss you."
Ms. Khan was known for out-dancing some of Bollywood's most famous dancers, teaching them to sway their hips, move their feet and emote in a dozen different ways. She incorporated elements of Indian classical and folk dances into the songs she choreographed.
The reason for death was heart failure, a medical clinic representative said. Ms. Khan, who had been hospitalized since mid-June, tested negative for Covid-19 not long ago, as indicated by The Indian Express.
As the principal female choreographer, Ms. Khan was a Bollywood pioneer, one of only a handful not many ladies working behind the camera when about all the experts were men. She joined the business as a 3-year-old youngster on-screen character in the mid-1950s, and she turned into an associate choreographer at 12 years old.
The greater part of the melodies choreographed by Khan had enormous names as lead on-screen characters. Khan has additionally prepared a huge number of choreographers who proceeded to make a major name for themselves during the '90s, including Farah Khan. Khan was known for mixing Indian traditional hit the dance floor with current beats.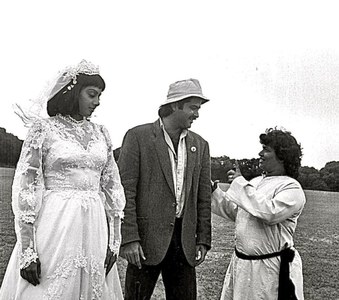 Renowned actress Madhuri Dixit, has frequently attributed Khan for catapulting her to popularity by arranging a few of her "move" numbers. The tune 'Dhak' featuring Dixit from 1992 film 'Beta', was arranged by Khan and proceeded to turn into a national anger. Saroj Khan last choreographed for 'Tabaah Hogaye', featuring Dixit from film-maker Karan Johar's production 'Kalank' in 2019.
Enduring a difficult childhood and coming out as one of the greatest choreographer in Bollywood, with a career spanning over four decades, she is mourned by Bollywood and Pakistani stars alike; survived by her husband, son and two daughters, the Entertainment Industry will definitely miss her exuberant presence!