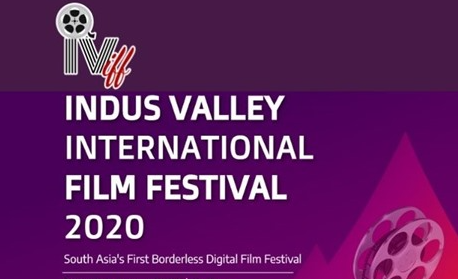 With the beginning of October comes the second edition of the South Asian Indus Valley International Film Festival (IVIFF).

The first South Asian Indus Valley International Film Festival (IVIFF), founded and directed by Harsh Narayan had a profound impact on the world of media, connecting countries across South Asia through art and film. With our very own filmmakers being involved in the exciting collaborative event, such as Jami, Adnan Sarwar, Iqran Rasheed and Shahid Nadeem, whose films won awards in different categories!
With the initiative of hosting a festival in such times of pandemic, the brilliant initiative was so popular in the first week of August, gaining notoriety and coming back in October! This time our own, Asim Raza, the director of hit film Ho Mann Jahaan will be featured at the borderless film festival, representing Pakistan. The ace director will be present for interaction as well, after a screening of the popular film which took Pakistan by storm and stars Mahira Khan, Sheheryar Munawar, Adeel Hussain and Sonya Jehan in leading roles.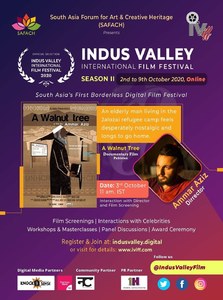 Along with the Parey Hut Love director's film screening, Pakistani filmmaker and poet, Ammar Aziz's Pashto & Urdu language documentary, 'A Walnut Tree' will be featured as well on the 3rd of October. Asim Raza's Ho Mann Jahaan will be shown at 5pm on the 4th of October. About the screening and feature, Asim Raza has taken to social media to express his sentiments about the passion driven project,
"Thrilled to announce the Screening of Ho Mann Jahaan at the Season 2 of South Asia's first Borderless Digital Film Festival, 'Indus Valley International Film Festival (IVIFF)' to be held from 2nd to 10th October. The festival will include Film Screenings, Workshops & Masterclasses, Interaction with Celebrities, Music Concert, Award ceremony etc. The registered participant of the festival gets access to all of them during the festival, i.e. 2nd to 10th October."
Ki & Ka director R. Balki shared his stance on YouTube regarding the featuring of his sensational film, Padman, which starred Akshay Kumar and Radhika Apte. The festival is a a platform to connect the Creative Industry of South Asia, enabling them to collaborate, co-create & work together.